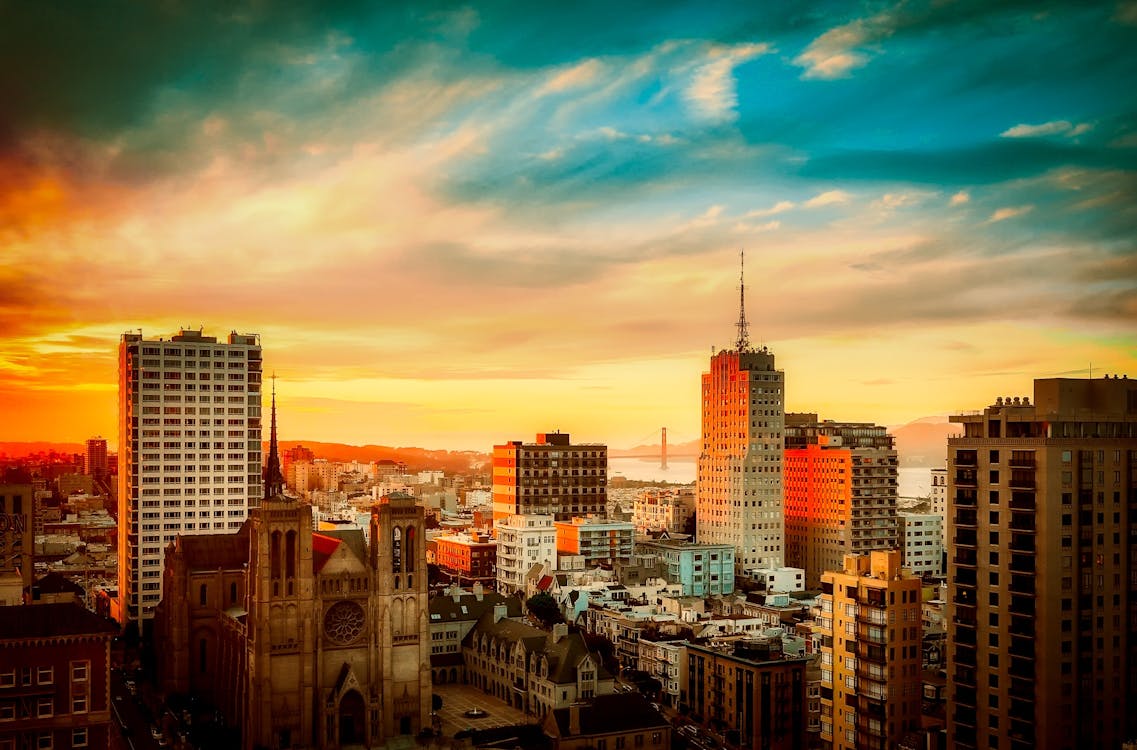 People go across the nation to experience the cosmopolitan cities, sunny weather, rich national parks, and other attractions. Fortunately, California has all those. Moreover, it also boasts the most outstanding communities for people of all ages, regardless of economic stature. Hence, most people's lifelong goal is a home to call their own in California.
However, people are concerned about the rising demands and costs in the Golden State. Despite this fact, there are areas to find affordable housing. The state features some of the most affordable California cities. Here's a list of the 15 cheapest places to live in California:
Bakersfield
Bakersfield is surprisingly one of the cheapest places to live in California. It is a suburban city sustained by the oil industry and agriculture. For this reason, it has a median household income of $68,261.
Yet, Bakersfield is not the most glamorous in the Golden State. Those who are used to living in a coastal city in California will perceive the city as a common area.
However, its location on the major road from Southern to Northern California makes it convenient to go to other destinations.
If you're seeking the cheapest places to some of the Golden State's top attractions, you may find Bakersfield to your liking. With a median house price of $311,100, a minimum wage worker may live in California here in Bakersfield. You'll discover some of the cheapest places to live in the city.
Fresno
Fresno, like Bakersfield, has witnessed an increase in population and property values as residents rush to purchase low-cost houses. Homes cost just $316,400 in Fresno. However, the average rent costs have now soared to $1,400.
Fresno is rarely too cold or damp. Summers are relatively warm. Found in San Joaquin's Valley, the city is an ideal location. It has lovely surroundings. Those who like Yosemite National Park and its woodlands will find this a remarkable base.
Nevertheless, the cost of living is affordable for most families. Fresno has an average household income of $69,880. It is indeed one of the most affordable cities in California.
Clovis
Clovis, situated in the center of the state, is also one of the cheapest places to live in California. Over the last 20 years, the town has undergone a massive expansion. Now, it homes about 100,000 people.
You can locate the town at the foot of the Sierra Nevada mountain range. Making it a prime real estate option for outdoor lovers searching for the most affordable places to live in California.
Meanwhile, Clovis enjoys an abundance of fresh vegetables and agricultural jobs. This results from the San Joaquin Valley's fertile soil and year-round growing season. Clovis has a pleasant climate. Schools are also well-regarded in the city.
In Clovis, the average household income is $96,614. Hence, the cost of living enables employees with moderate and low incomes to live comfortably. You can purchase a property for an average of $420,300. So if you plan to save money, consider this affordable city.
Salton
Salton City is ideal for homeowners to fall in love with the small town charm. The population is relatively low, allowing for close interactions among neighbors. Some areas even host barbecues to help newcomers get familiar with the community.
There aren't many recreational opportunities, but if you like off-road parking, you may join the off-roaders that come to the area to camp and play.
The cost of living in Salton is relatively low. The grocery, healthcare, and utility are very affordable. Salton City's average house price is $172,900, which makes it one of the cheapest places to live. It's a perfect location for purchasing a second house.
Salton might be the best for you if you aim to live in California. The city ranks among the cheapest places to live, costing you a fair amount with a good return.
Stockton
Stockton's high foreclosures caused a housing crisis in the city during the last decade. Since then, the town has been a popular destination. Californians search for affordable housing in Stockton.
In addition, the state intends to construct more affordable housing in the San Joaquin County Fairgrounds.
On average, the typical home in Stockton is $389,900 on price. A similar house in San Francisco would cost more than this sum. Therefore, Stockton is one of the California cities where you can find yourself spending a cheap amount.
Redlands
Redlands is a California town with a population of 71,680 people. It has an average household income of $103,196.
Redlands is one of the most stunning locations to live in California. It is also another city that's among the cheapest places to live.
There are several areas for outdoor recreation in Redlands. The famous Historical Glass Museum is among these. It even has the San Bernardino Forest with the best hiking trails.
The public schools in the city are also commendable. Thus, it attracts college students and individuals interested in education careers.
Redlands is a haven for those in pursuit of one of the affordable cities but an enjoyable lifestyle. On the other hand, the costs of houses may be a little steep. Yet, if you have lived in Los Angeles' pricier neighborhoods, you may still find it an affordable city. On average, house prices amount to $505,300.
Vacaville
Vacaville is the place if you're looking for houses that are affordable California City has to offer. It is close to the San Francisco Bay Area and Sacramento. For this reason, the cost of purchasing a property is $562,500. The price still makes this city one of the cheapest places to live.
Vacaville's neighborhood parks are unique and contribute to the city's variety. If you are relocating with pets, Meadowlands Park is an excellent place to walk them. It also offers extensive picnic and playground spaces nearby.
Moreover, a population of 96,918 makes Vacaville. It is also one of the cheapest and safest places. In fact, the town has a low crime rate. Thus, many young professionals and families choose to settle in the area.
Oxnard
Oxnard is a coastal city in Southern California with a population of 841,734 people.
While purchasing a beach property in California is expensive, Oxnard offers cheap possibilities. It can be for families with a median household income of $88,891. It has an average home price of $634,000 and rent of $2,369. You are sure to discover a beachside residence in this affordable city.
There are several reasons to move to Oxnard, to live in California. To begin with, Oxnard is an agricultural hub. It produces an abundance of seasonal vegetables and fruits.
The city has beaches that extend to twenty miles. Hence, kayaking, surfing, and whale viewing are abundant. You can also take a quick trip to Channel Islands National Park, which will take about an hour from the coast of Oxnard. The park is a marine sanctuary.
Ultimately, the city of Oxnard is one of the cheapest places to settle. Despite the costs, it indeed is worth every cent.
Blythe
This small town is one of the cheapest cities to purchase a property. The median home price is $186,800, much less than other California areas. The cost of living is considerably lower than the average, which is an enormous benefit for low-income families.
A location such as Blythe is not for everyone. However, if you like the outdoors, you may find it appealing. It is a fantastic area to walk and see the night sky. It has many parks with playgrounds, bodies of water, and picturesque vistas of distant mountains. In addition, it has a pool and entertainment center.
Blythe has a relatively low population of 19,581 people, making it an excellent place for families looking for a less crowded place to live. It has a fine selection of schools ranking high on national and statewide levels, so you don't have to look for a school miles away.
Avenal
Avenal is a popular place for those in need of affordable housing. It has the lowest cost of living in California. It only has an average house price of $166,800.
Despite being one of the cheapest places to live in California, the quality of life is exceptional. Additionally, there are several work possibilities in a range of industries.
Overall, the city offers a great deal. The inexpensive food and health care reflect the low cost of living. It has a sports complex, parks, stores, outdoor entertainment areas, and restaurants. Likewise, the public schools in Avenal are excellent.
Clearlake
This hidden treasure is 4.5 miles from the historic and renowned Clear Lake. The lake is likely 480,000 years old, marking it as North America's oldest lake. The magnificent wetlands that arise when silt fills the lake's depression enhance this lake's beauty.
Compared to other lakes in Northern California, Clear Lake has stayed pristine the longest. Geologists explain that molten lava under the lake tilts ever so slightly each year, enabling sediments to seep through the crevices and maintaining the lake's water level for an extended period of time.
Clearlake's population of 15,000 makes it the least populated city in California. For this reason, the city is known to be one of the cheap places to live in California. Its property prices and living expenses in the community are relatively low. The average house price is $206,200.
Eureka
Eureka is another of California's cheapest places. It is between Portland, Oregon, and San Francisco, California.
Eureka is the place to be if you prefer living near natural regions such as redwood trees, rivers, or the seaside. Indeed, this area is rich in natural beauty. Further, in the heart of the city lies the "Old Town." It is a historic district with numerous Victorian structures.
To add, Eureka is an ideal location for traveling along the Pacific Coast. Correspondingly as for experiencing Canada. The area might make you feel like driving for a vacation to San Jose, Imperial County, or other distant places.
Overall, the town boasts the most reasonably priced houses. The median house value has remained around $249,300 for several years.
Chico
Chico is one of the cheapest places in California to reside. When driving, it is within an hour of Sacramento and three hours from San Francisco. Hence, putting it near the larger cities but retaining a small-town atmosphere. This college town also features Chico State University.
The weather is pleasant, and there are many things to do. The coast is close by, and there are miles of hiking trails in the neighboring woods. Also found here is the Sierra Nevada, the second-largest craft brewery in the United States.
Most families can afford the cost of living in the city, mainly owing to the cheap cost of housing. You can buy a home for an average price of $420,300. In addition, future buyers may pick from a variety of house types.
Barrio Logan
You may have always desired to live in San Diego. However, affording a million-dollar house can be a pain. With these at hand, Barrio Logan, one of the cheapest places in California, is the place to be.
Before, Barrio Logan was not the district of choice for homebuyers. In fact, most residents stayed there out of necessity. But now, the previously modest neighborhood has become the fastest-growing municipality in San Diego.
Furthermore, Barrio Logan has a rich cultural past and has access to public transit. These have attracted a large number of real estate developers. Today, a one-bedroom apartment may cost up to $1,600 per month to rent, while the average home price is $699,000.
Sacramento
Sacramento is the cheapest location to live in California and one of the state's fastest-growing cities.
Location, apartment size, and unit type may all influence rental costs. You may discover a spacious one-bedroom apartment with 824 square feet for $1764.
Nevertheless, the housing costs in this area have increased. A little over $430,000, home prices are comparable to Clovis. Yet, the cost of living is 20% less than the state median. It is mainly due to the low utility price and goods and services.
Conclusion
People know how expensive San Francisco and Los Angeles have gotten. Many are searching for the ideal spot to reside in California. However, it is undeniable that California is one of the most expensive places to live. Nevertheless, you don't have to overspend to live comfortably in California.
Fortunately, the cheapest places to live in California remain so. The Golden Still offers an excellent quality of life for a reasonable price. Given above are 14 of the most affordable places in California.
Finally, you can get in touch with Homes by Ardor if you plan on buying or selling a home. They are a professional team that will assist you in beginning your way to finding the best home for you. They are highly familiar with local regions and will assist you in finding the best deals.
Kris Reid is the CEO of Ardor SEO, a company that helps real estate professionals get more leads and customers to predictably grow their business.
Over the years, Kris acquired extensive knowledge of SEO and its practical applications in various industries, with the main focus on real estate.
In 2021 Ardor launched the Icons of Real Estate Podcast to share proven strategies from the top producing icon agents with the real estate community.
After obtaining the real estate license in 2022, Kris joined eXp Realty and launched Homes by Ardor, the platform that was built to be the fastest way to buy or sell a house. Homes by Ardor also provides leads for its partner companies and realtors.
Profiles:
Buy and Sell Your Property in One Place
Our team of experienced real estate agents and user-friendly platform will help you streamline the process of buying or selling your home