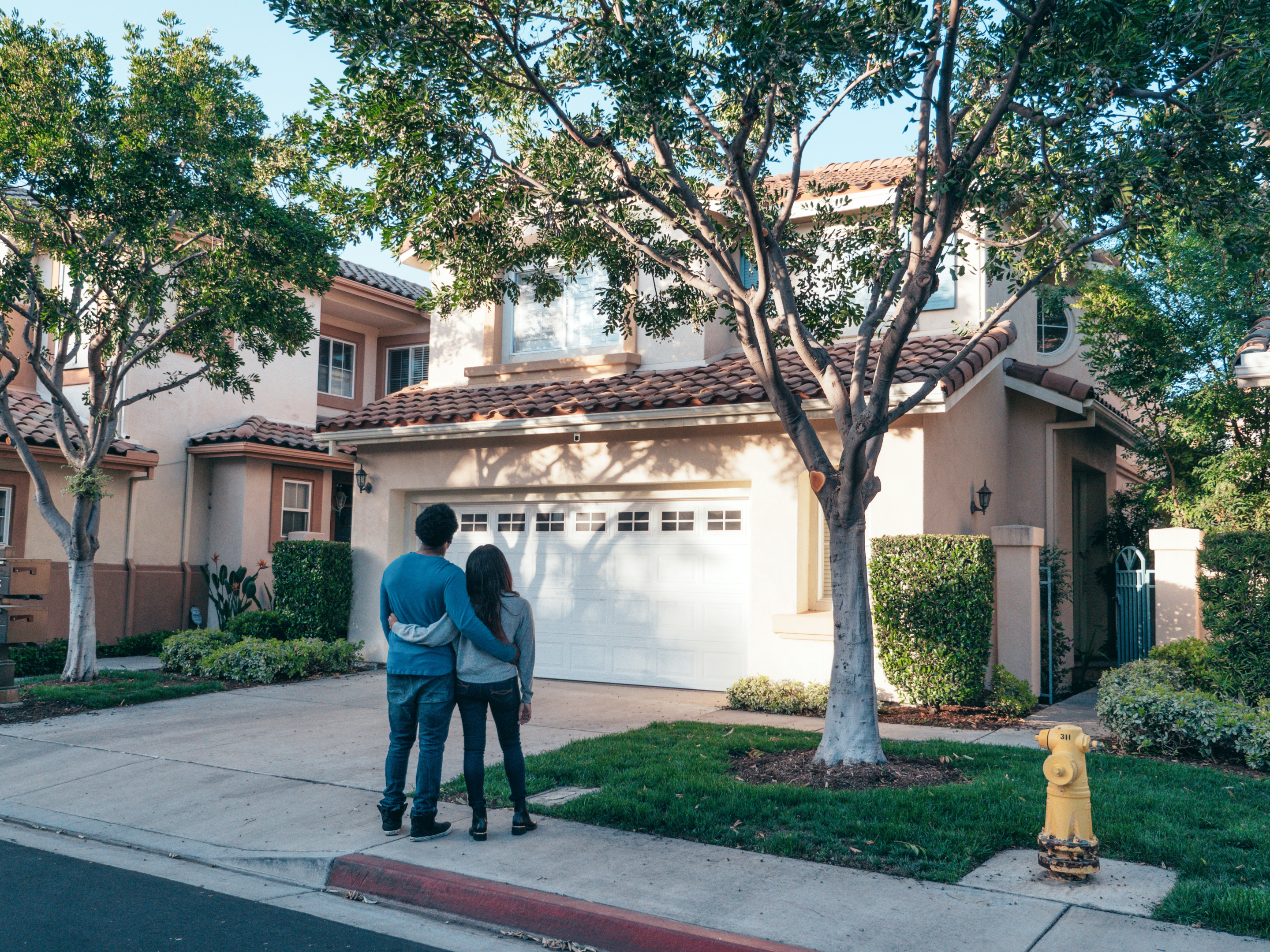 Like most things in life, when it comes to buying a house, it's all about negotiation. As a potential house buyer, you are likely to encounter a wide range of prices on the homes you see. It is important to be prepared and armed with the right information and tactic when negotiating so that you can get the best possible deal on the home that's right for you. So how do you negotiate the price of a house? These tips will help you get started.
Why You Should Negotiate a House Price
Buying a house is a big financial decision, and it's important to get the best deal possible. One way to do this is to learn how to negotiate house price. This can be a daunting task, but it's important to remember that the seller is also interested in getting the best possible price. While it's easy to get caught up in the heat of the moment and end up paying more than you intended, there are several benefits to negotiating a house price.
It can help you save money on closing costs. Negotiating a house price is often a wise decision for buyers who want to get the most value for their money. By negotiating with the seller, buyers can often get the seller to pay for closing costs, which can save hundreds or even thousands of dollars. In addition, negotiating a lower purchase price can often also get a better interest rate on their mortgage. Furthermore, it can leave room in the budget for home renovations or other necessary repairs.
It gives you the opportunity to put your own personal stamp on the property. In a seller's market, there is often significant competition for properties, which can drive up prices. However, savvy buyers know that it is always worth negotiating, even in a seller's market. By making a lower initial offer, buyers can often get the seller to come down to their desired price range.
It can improve the overall terms of the deal. Negotiation can help to improve the length of the contract or the inclusion of certain fixtures and fittings. It also gives you the opportunity to ask for other concessions, such as a home warranty or closing costs assistance. You will have a sense of satisfaction knowing that you got the best deal possible.
Considerations When Negotiating House Prices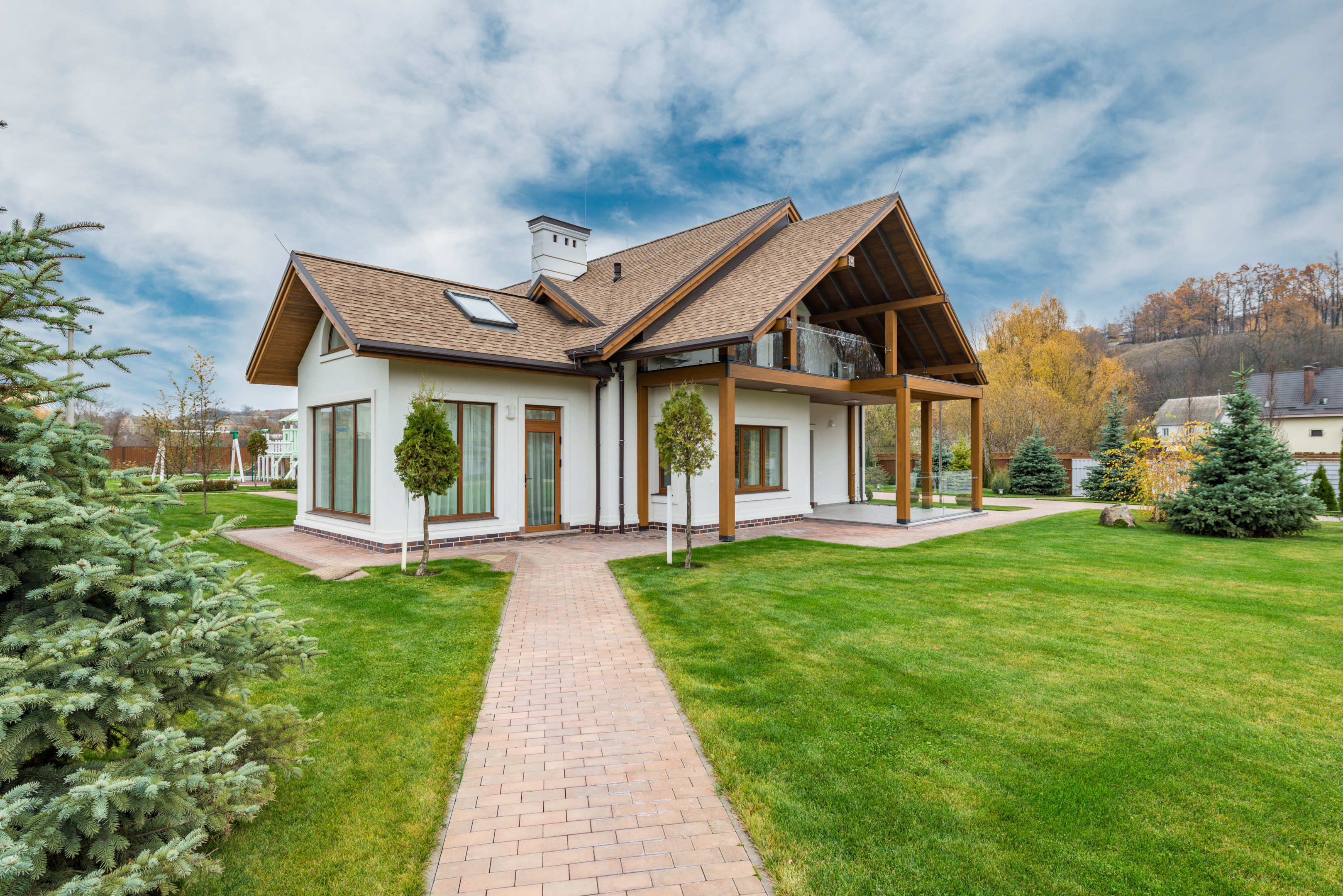 There are a few things you should keep in mind when you're negotiating with the sellers.
Your Budget. It's easy to get caught up in the excitement of finally finding your dream home and overlook the financial implications. But, if you don't stick to your budget, you may find yourself in over your head financially. Before you start negotiating, be sure to do your research and have a clear idea of what you can afford.
Location of the Property. Neighborhoods can vary widely in terms of amenities, safety, and quality of schools. Some locations may have higher property taxes or be more prone to natural disasters. Real estate agents can be a valuable resource in this process, as they are familiar with the various neighborhoods and their unique features.
Condition of the Property. Getting a home inspection will give you an overview of the home's condition and can help you identify any potential problems that could affect the price. For example, the buyers should also take into account the cost of any necessary repairs, the value of the home in its current condition, and their own time frame for making repairs.
Your Preferences in a Home. If you have your heart set on a certain type of home, you may be willing to pay more than the asking price. However, if you are flexible on your preferences, you may be able to get a lower price. It is important to consider your preferences in a home to get the best possible deal.
Home's Market Value. It's also a good idea to be aware of your home's market value before entering into negotiations. This way, you'll have a better idea of what the home is actually worth and won't be taken advantage of by the seller.
Tips on Negotiating a House Price
#1 Do Your Homework Ahead of Time
One of the best things you can do is to familiarize yourself with the real estate market in the area where you're looking to buy and pay attention to recent trends. This will give you a good idea of what the market value of the house is, and it will also help you to avoid overpaying. You should also consult with a real estate agent to get their opinion on a fair price for the house.
With a little preparation, you'll be in a much better position to get the price you want when buying your new home.
#2 Know the Seller's Perspective
It's also important to be aware of the seller's motivation for selling the home. If they are motivated to sell quickly, they may be more open to negotiating the asking price. However, if they are not in a hurry to sell, they may be less likely to budge on price. By understanding the seller's motivation, you'll be in a much better position to get the best possible deal on your new home.
#3 Scout Out Neighborhoods and Prices
A real estate agent's job is to help you find the perfect home at the right price. But what if you're not sure what you can afford? How do you know if the asking price is fair?
The best way to find out is to scout out neighborhoods and prices for similar properties. This will give you a good sense of what houses are selling for in your area, and it will also give you some bargaining power when it comes time to negotiate a price. If you know that comparable homes are selling for less than the asking price, you'll be in a better position to get the seller to come down on their price.
#4 Get a Home Inspection Before Making an Offer
Assuming you're not buying a home "as is," home inspections are key to negotiating a lower home price. By getting a home inspection before making an offer, you show the sellers that you're serious about the purchase and that you're willing to walk away if there are major issues with the property.
The home inspection report will likely reveal problems that the sellers were not aware of, or perhaps were hoping to sweep under the rug. It is important that you learn how to negotiate house price after inspection. When you request a lower home price based on the repairs that need to be made, they will usually be open to negotiating. Be prepared to compromise. The goal is to reach an agreement that is fair for both parties.
#5 Avoid common negotiation mistakes
Here are four common mistakes that can cost you money when negotiating a house price:
1. Failing to consult a real estate agent. A realtor can provide guidance on what to expect in terms of the negotiation process. Without this professional help, you may unintentionally low-ball or over-price your home.
2. Making emotional decisions. It's important to keep your cool during negotiations and not let your emotions cloud your judgment. If you're too attached to a particular number, you may miss out on a better offer.
3. Negotiating without flexibility. Be willing to compromise on certain aspects of the deal in order to come to an agreement that works for both parties. Getting fixated on small details can sometimes lead to missing the forest for the trees, so to speak.
4. Not being prepared to walk away from the deal. If you're not happy with the offer on the table, don't be afraid to walk away from the negotiation.
What To Do if the Seller Doesn't Want To Negotiate
Sometimes, there are situations where you can't get a seller to budge on their price. When that happens, consider taking your offer directly to the property owner. Here are some tips on how to negotiate a house price:
1. Get a Letter of Intent. You need to make it clear in your letter that you are not trying to price-beat the real estate agent or other sellers in the area. Make it clear to the seller that you want to work with them and make an offer based on their asking price. You should also state that if they accept your offer, you will be able to close on time and move into your new home within 30 days of signing the contract.
2. Know your options. Understand what your options are and prepare your list of demands before you start negotiating. If you're not sure what your options are, ask a real estate agent for guidance. They will know what kinds of negotiations are possible and which ones aren't. You can put down specific things you want to see in the house, like extra parking space and a bigger yard, or things you don't want, like too many stairs or walls that are too close together.
3. Know what the seller wants. Ask questions such as, "What did you pay for this property?", "How much does it cost me to repair this wall?" or "What is the total monthly amortization for this loan?"
4. Know your limits. Try not to end up paying more than necessary for something that isn't really important to you (like having a carport instead of an elevator).
When to Make the First Offer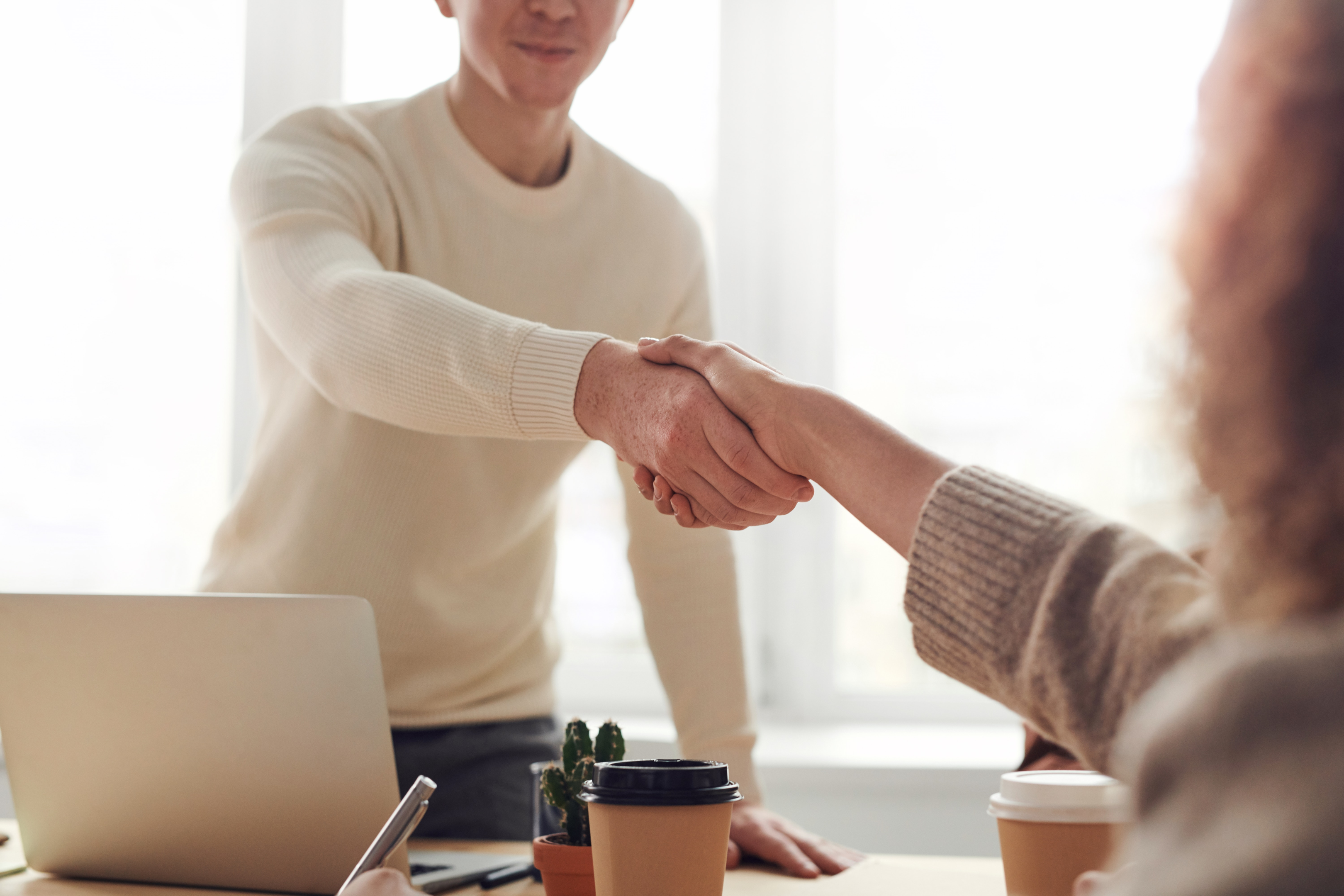 In any negotiation, the person who makes the first offer has a significant advantage. By putting a number on the table, you will set the tone for the rest of the negotiation and put the seller in a reactive position. This move can also show that you are serious about the property and are willing to pay a fair price.
The general rule of thumb, you should make your first offer close to the asking price. If you start too high, you may price yourself out of the deal entirely. If you start too low, you may end up paying more than you need to. The key is to find a fair starting point that gives you room to negotiate without alienating the seller.
But if the market is sluggish, you may want to start with a lower offer to leave some room for negotiation. You should also be prepared to walk away from the deal if the sellers are not willing to budge on price.
Ultimately, the goal is to get the best possible price for the property. With some preparation and patience, negotiating a fair price for your dream home is within reach.
Closing the Deal
Congratulations! You've made it through the negotiating process and have come to an agreement on the price of your new home.
Now it's time to move on to the next step in the process: closing the deal. This is when all of the paperwork is finalized and you officially become the owner of the property.
1. Get approved for a loan. The first thing that needs to be done is to obtain a loan from a bank or other financial institution.
2.    Sign the sales contract with the seller. This contract will outline the terms of the sale, including the purchase price, down payment, and other important details. It becomes a binding legal agreement when both parties have signed the contract.
3.    Both parties will need to execute a deed of transfer. This will officially transfer ownership of the property from the seller to you.
4.    Provide an earnest money deposit, which is typically 1-2% of the purchase price. This deposit shows that you are serious about buying the property and will be applied to your down payment at closing.
5. Arrange for insurance coverage of the property.
Once the contracts are in place, the deposit paid, and insurance arranged, you can start packing your boxes and get ready to move into your new home!
Wrapping Up
Negotiation may be scary or frustrating, but it's a necessity for most home buyers. When you find a place you like, negotiate a good price and know your limit. Be realistic about what you can afford, give a little when negotiating, but make sure you're comfortable with your bottom line and keep your options open if possible. You will be in great shape to land your dream home.
Kris Reid is the CEO of Ardor SEO, a company that helps real estate professionals get more leads and customers to predictably grow their business.
Over the years, Kris acquired extensive knowledge of SEO and its practical applications in various industries, with the main focus on real estate.
In 2021 Ardor launched the Icons of Real Estate Podcast to share proven strategies from the top producing icon agents with the real estate community.
After obtaining the real estate license in 2022, Kris joined eXp Realty and launched Homes by Ardor, the platform that was built to be the fastest way to buy or sell a house. Homes by Ardor also provides leads for its partner companies and realtors.
Profiles:
Buy and Sell Your Property in One Place
Our team of experienced real estate agents and user-friendly platform will help you streamline the process of buying or selling your home