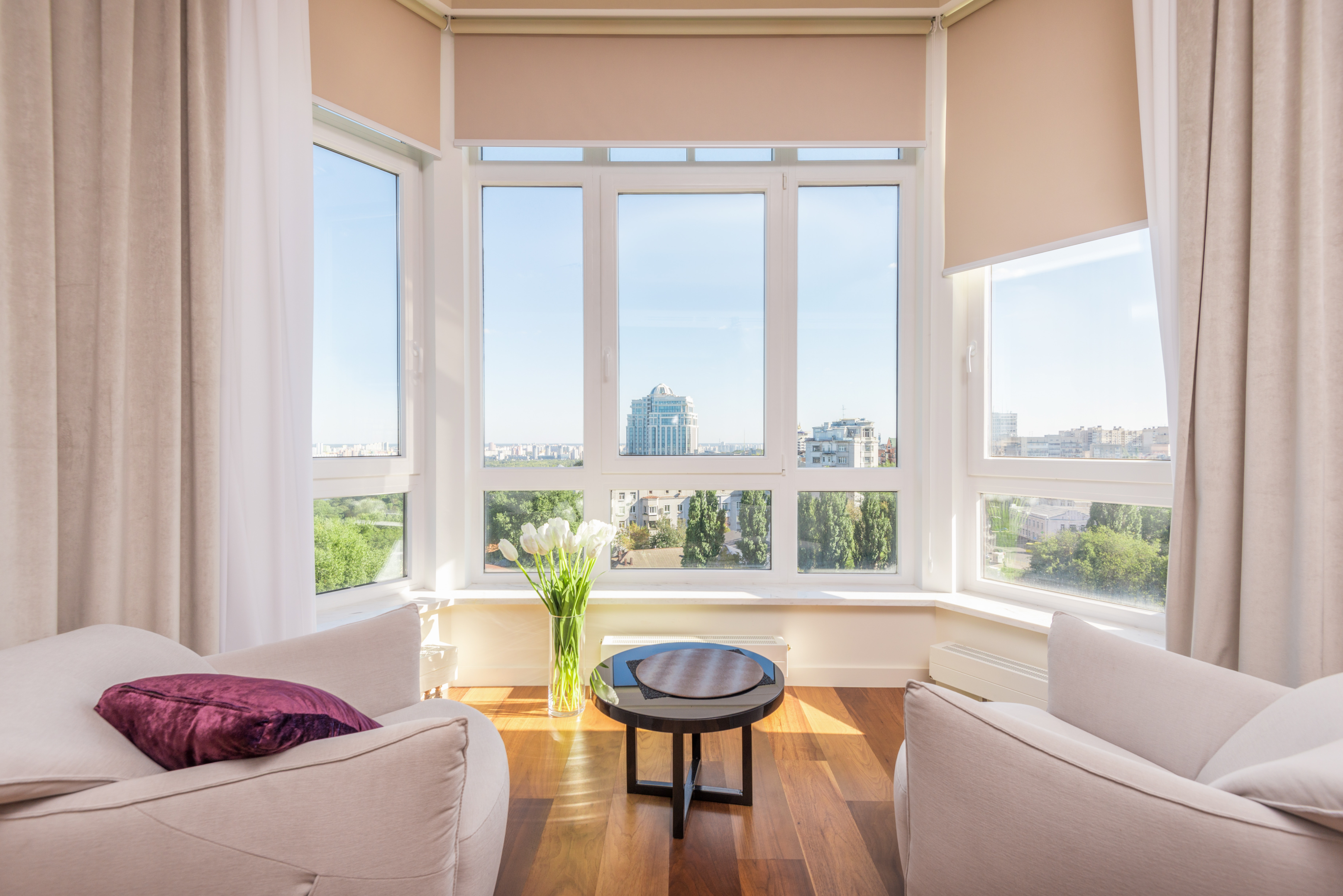 More and more people are choosing to Airbnb their apartments rather than rent them out through a traditional leasing process. Starting an Airbnb can be a great way to earn extra income and meet new people from all over the world. While this option may seem appealing, there are a few things you should consider before you make the leap.
In this blog post, we'll outline some tips that will help you determine if Airbnb is right for you and your apartment. We'll also provide an overview of the process so that you can make an informed decision about whether or not to list your apartment on Airbnb. So, if you've been asking "can I put my apartment on Airbnb?" or just want to learn more about the process, keep reading.
What is Airbnb?
Airbnb is an online marketplace and hospitality service which helps people rent out their homes or rooms to travelers. The Airbnb website enables people to find places to stay all over the world, from a spare bedroom to a castle.
Tradition leading vs. Airbnb: Pros and Cons
Income Stability. Using a traditional leasing process means that you'll have the stability of a fixed monthly income. With Airbnb, your income can fluctuate depending on how often your apartment is booked.
Insurance Coverage. Traditional leases usually include some sort of insurance coverage in case of damages; with Airbnb, you'll be responsible for any damages that occur during a guest's stay.
Apartment Rules and Regulations. If you live in an apartment complex, there may be rules and regulations regarding short-term rentals that you'll need to adhere to.
Can I Airbnb My Apartment?
If you're like millions of other people across the globe, you may have wondered and asked "can I Airbnb my apartment?" Short answer? Yes, it is possible! However, there are a few things you should keep in mind before listing your property.
Check the legal restrictions on Airbnb rentals.
While Airbnb can be a great way to earn some extra cash, it is important to make sure that you are not violating any local zoning laws. In many cities, some regulations limit the amount of time that a property can be rented out, as well as the number of people who can stay in a rental unit. There may also be restrictions on what type of property can be listed on Airbnb. For example, some cities only allow owner-occupied homes to be listed, while others may require that all Airbnb rentals be registered with the city.
Check if your lease contract allows subleasing.
Review your contract if you are allowed to rent out the property. If it's not explicitly stated in the contract, reach out to your landlord and ask for permission. Even if your lease does allow subleasing, you may need to get approval from the property owner before proceeding. The last thing you want is to get into a legal battle with your landlord over something that could have been easily avoided.
Know the fees involved.
When you list your place on Airbnb, you're opening your home to travelers from all over the world. To help make sure that both guests and hosts have a great experience, Airbnb charges a service fee to guests. The fee is split between the host and the guest, and most hosts pay a flat fee of 3%. However, some hosts may pay more depending on the amenities they offer. This fee helps Airbnb cover the cost of running their business, which includes 24/7 customer support, marketing to guests via Google, social media, and more, and protection for the host's apartment.
Tips on How to Airbnb Your Apartment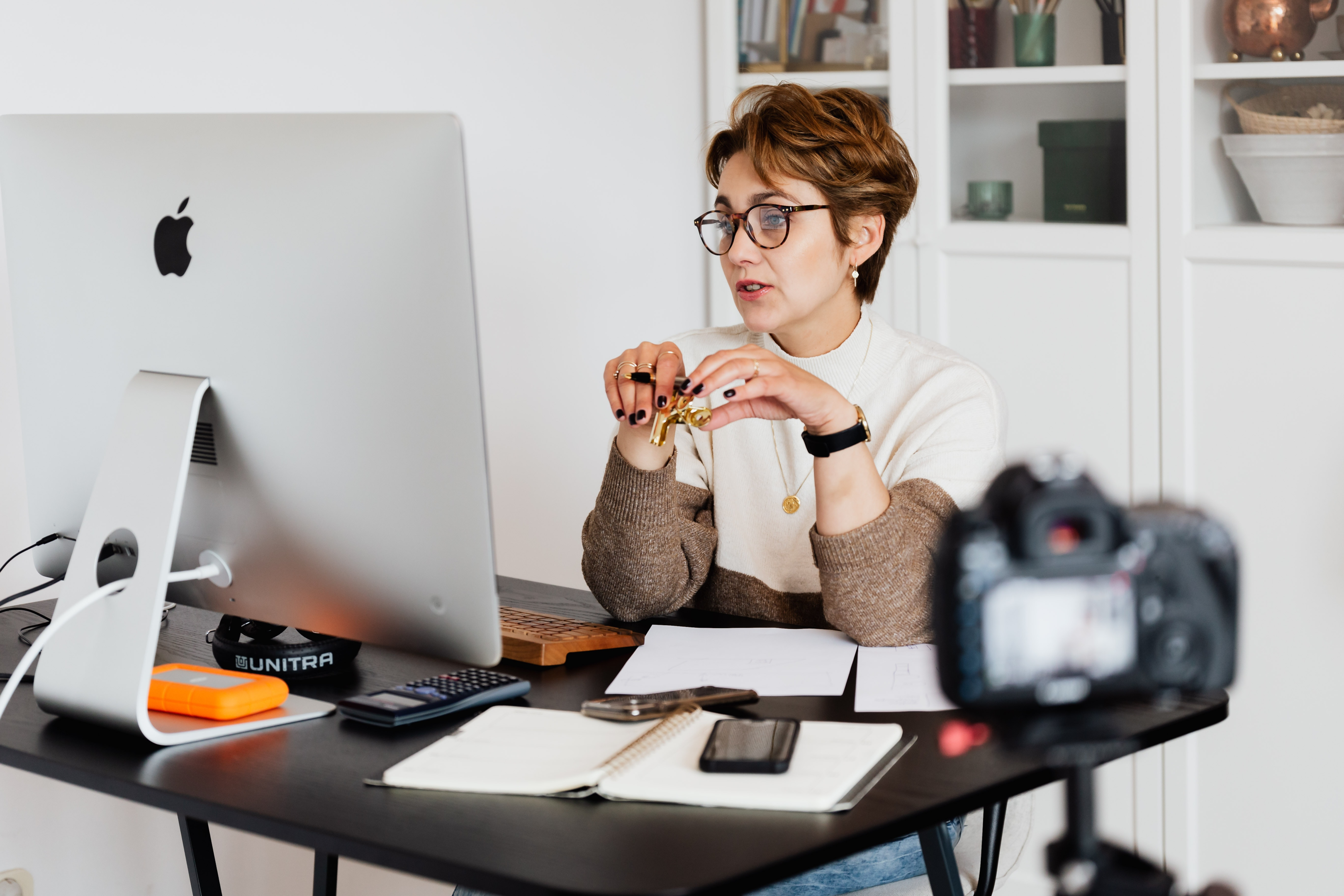 Renting out your apartment on Airbnb is not as simple as just listing your unit and waiting for the reservations to come rolling in. If you want to be a successful Airbnb host, you need to put in the effort to make sure your listing is attractive, competitive, and priced fairly. Here are 8 tips on how to turn your apartment into a welcoming oasis for travelers.
1. Do a Market Research
Doing market and competitors' research will help you determine what kind of place to rent out, how much does a house cost, how much to charge, and what type of amenities to provide. Look at listings for properties that are comparable in size, location, and amenities to yours. What are they charging per night? This will give you a good starting point for pricing your own property.
It's also important to take a look at your competition and see what makes them stand out. What do they offer that you don't? Is there anything you can do to make your listing more appealing? For example, if most of the other listings in your area have one bathroom but yours has two, that's something you can highlight in your listing.
2. Furnish Your Apartment
Knowing how to start an Airbnb starts with figuring out what you need to do to your apartment before you can start welcoming guests. Here are a few things you'll need to do to create a well-stocked and stylish home that would appeal to travelers.
Make necessary repairs. This includes fixing any broken appliances, patching up any holes in the walls, and replacing any lightbulbs that have burned out.

Clean your place from top to bottom – make it look as nice as possible. This means dusting all surfaces, mopping the floors, and scrubbing the bathrooms until they shine.

Furnish it with some basic pieces of furniture and decor. Give your apartment a little bit of personality by furnishing it with some basic pieces of furniture and decor.

Stock up on essentials like toilet paper, soap, and towels that guests may need. By having these items on hand, you'll be sure to give your guests a comfortable stay.
3. Create a Check-In Process Plan
A check-in process and plan will help you stay organized and ensure that your guests have a smooth and positive check-in experience from start to finish.
Here are a few things to keep in mind when creating your check-in process plan:
Decide who will be responsible for greeting guests and handling key exchanges. Be sure to include any key information that they might need, such as where to find the WiFi password or how to operate the TV remote.

Choose a check-in time that works for both you and your guests.

Prepare an information packet that includes your contact information, house rules, and local recommendations.

If you won't be available to greet guests in person, make sure someone else is available to do so.

Create an entryway for your guests. This should be a space where they can feel welcome and comfortable as they come and go from your apartment.
4. Invest in Liability Insurance To Protect Your Apartment
Airbnb hosts are especially vulnerable to liability claims. If a guest is injured while staying at your property, you could be held responsible. Likewise, if a guest damages your property, you could be on the hook for the repairs. That's why it's so important to have liability insurance in place. Not only will it help to cover the cost of any damages, but it will also give you peace of mind knowing that you're protected in case of an accident.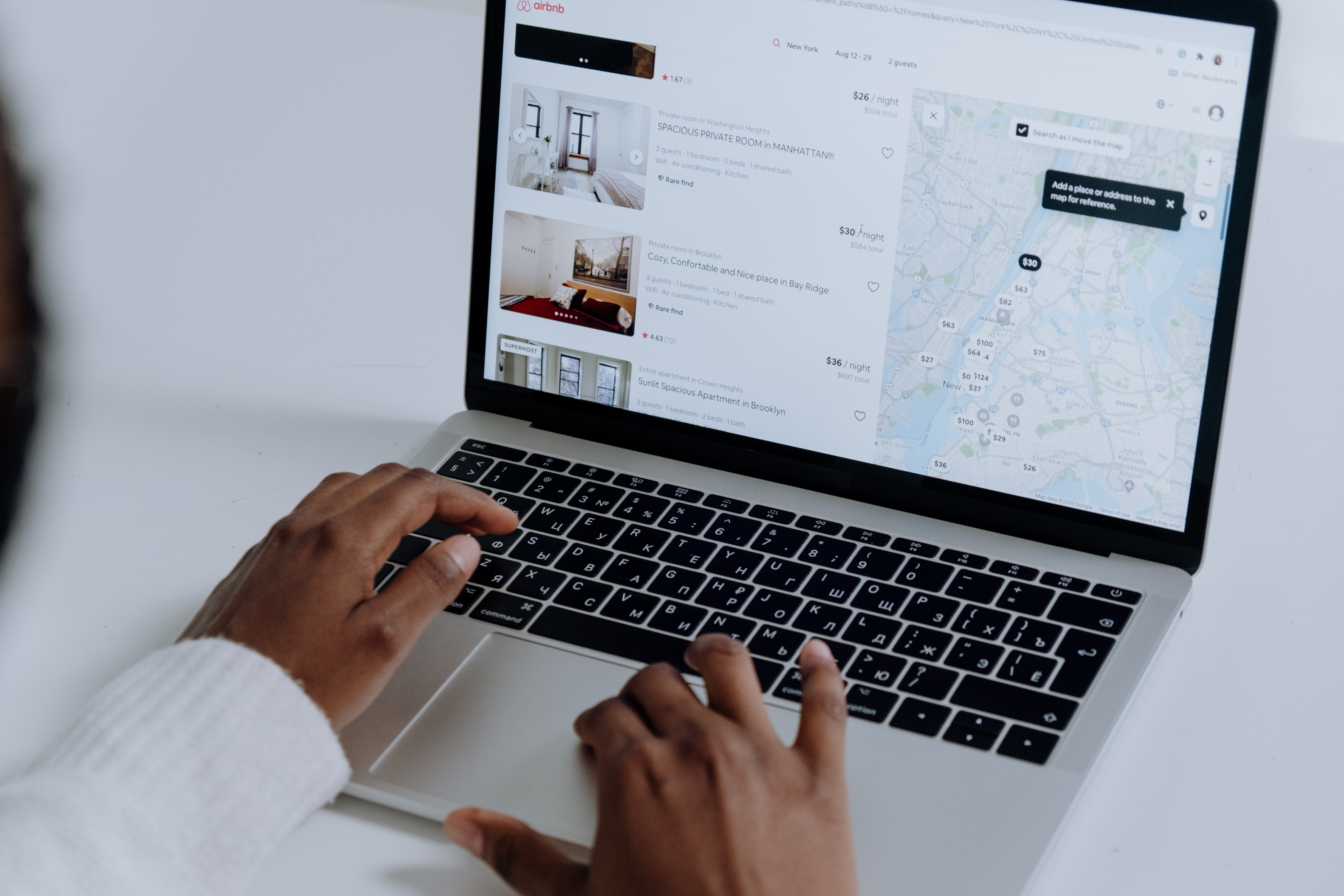 5. Set Up an Airbnb Account and Create an Optimized Profile and Listing
Create an account on Airbnb.com. You'll need to provide some basic information, such as your name, email address, and phone number.

Set up your profile with complete information.

Make sure to upload a clear and friendly photo of yourself, so that potential guests can see who they'll be dealing with. In the "About Me" section, briefly describe your background and tell guests what kind of experience they can expect when staying at your property.

Create a quality listing

. Start by choosing a catchy headline and writing a compelling and accurate description of your apartment. Be sure to provide some basic information about the space, such as the number of bedrooms and bathrooms, square footage, and amenities, and mention any special features or amenities that you offer.

Choose booking specifications.

Decide how many guests you're comfortable hosting. If you're only comfortable hosting one or two people, then you'll want to specify that in your listing. You'll also need to decide how long you're comfortable renting out your space. Some Airbnb hosts only rent out their space for a few days at a time, while others are happy to host guests for weeks or even months.

Take Great Photos.

Your listing is competing with hundreds of others in your area, and you want to make sure yours stands out. Travelers are always looking for unique places to stay, and one way to make your rental stand out is by taking great photos. Don't be afraid to get creative. If you have a nice camera, experiment with different angles and compositions. And if you don't, most smartphones nowadays have pretty good cameras too. Just play around and add some photos that highlight the best features of your space.
6. Set Guest Expectations
It's important to set some ground rules for your guests to avoid any problems. For example, you might want to set a noise curfew so that your guests know not to make too much noise after a certain time of night. You might also want to provide a list of house rules so that guests know what is expected of them during their stay, such as no smoking or taking off shoes in the house. By setting clear expectations from the start, you can help ensure that your guests have an enjoyable and memorable stay.
7. Price Your Place Competitively
You'll need to set a competitive price for your rental to attract guests, but you also don't want to undercharge and miss out on potential earnings. Fortunately, there are a few easy steps you can follow to help you determine the right price for your place.
Stay competitive.

Start by looking at the prices of similar properties in your area. This will give you a good idea of what the going rate is for places like yours.

Figure out what your apartment is worth.

Consider the amenities and features your property has to offer. If you have a unique or desirable feature, you may be able to charge a premium price.

Miscellaneous cost.

Consider any additional costs that you'll need to cover, such as cleaning fees and laundry fees. You should also factor in the cost of rent and utilities.

Make room for adjustments.

Once you've come up with a total figure, add a bit of wiggle room so you can adjust the price if needed.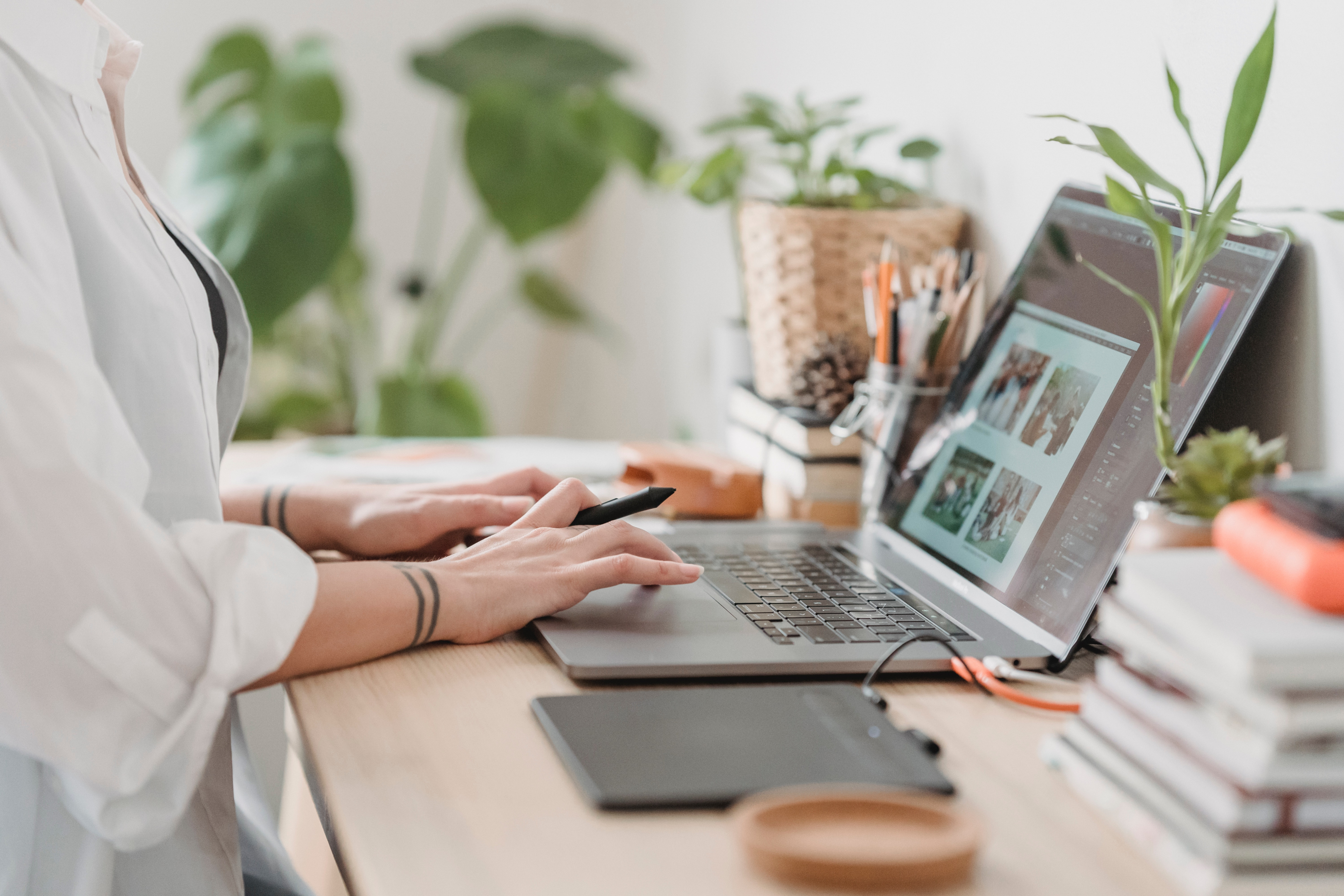 8. Promote Your Airbnb Listing
You've set up your listing, and you're getting some impressions and views, but now you're struggling to get bookings. What's a host to do? The answer is simple: market your listing aggressively. Here are some tips on how to get started.
Take advantage of social media. Make a post about your listing on Facebook, Twitter, and Instagram. Use related trending hashtags and tag @Airbnb in your posts.

Promote your listing on other websites and forums related to travel or tourism in your area.

Don't forget about traditional marketing techniques like print ads or flyers. You can hang flyers in local businesses or distribute them door-to-door in neighborhoods near your property.

If you have a budget for advertising, online ads can be a great way to reach a wider audience. Just remember to target your ads carefully so they're seen by people who are likely to be interested in booking a stay at your place.
Wrapping Up
Ultimately, Airbnb can be a great way to make some extra cash, but there are definitely things you need to take into account before making the decision to list your place. By following these tips and with strategic preparations, you can start getting the bookings you want, create a positive Airbnb experience for both you and your guests, and turn your Airbnb into a success. Contact our property consultants at Homes by Ardor so we can assist you in finding a rental home that meets all the requirements for starting a successful Airbnb business.
Kris Reid is the CEO of Ardor SEO, a company that helps real estate professionals get more leads and customers to predictably grow their business.
Over the years, Kris acquired extensive knowledge of SEO and its practical applications in various industries, with the main focus on real estate.
In 2021 Ardor launched the Icons of Real Estate Podcast to share proven strategies from the top producing icon agents with the real estate community.
After obtaining the real estate license in 2022, Kris joined eXp Realty and launched Homes by Ardor, the platform that was built to be the fastest way to buy or sell a house. Homes by Ardor also provides leads for its partner companies and realtors.
Profiles: