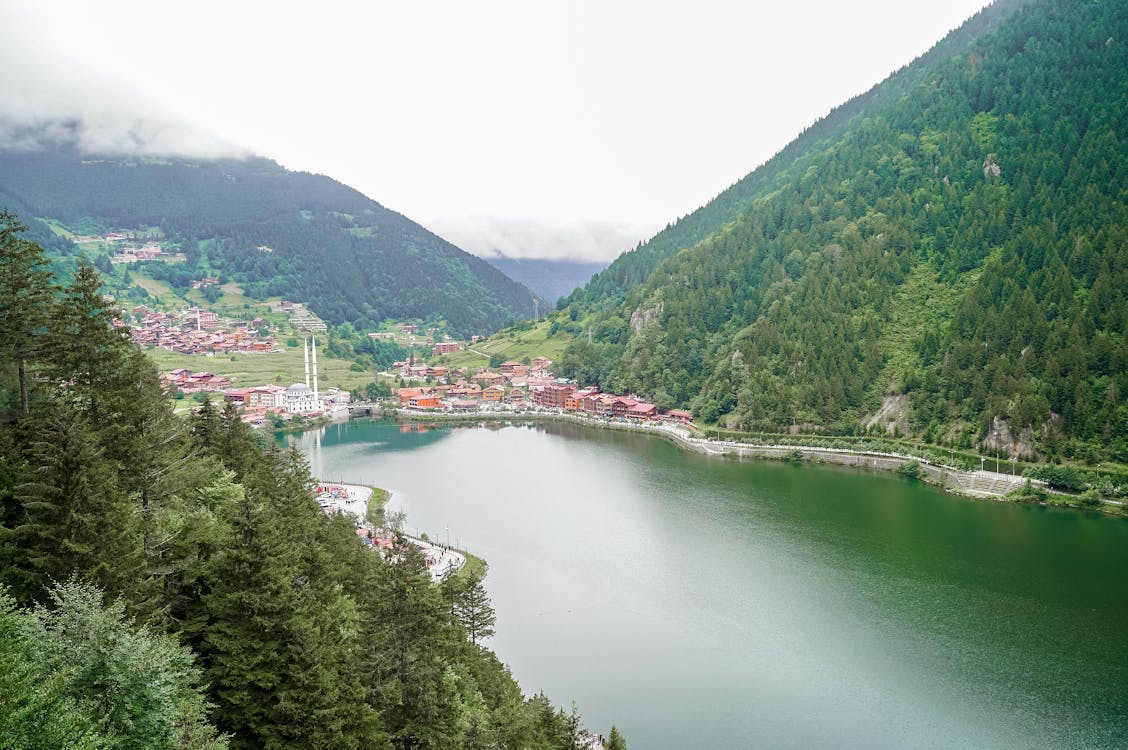 Massachusetts is home to some of the most beautiful and popular small towns in America. With its rolling hills, stunning landscapes, and most charming small towns, Massachusetts is a wonderful place for anyone looking for a quiet lifestyle.
The state has several villages that offer the perfect place to live and enjoy a simple life. Moreover, you can find a wide range of villages, each with its own unique charm and appeal. The state has a rich cultural heritage and is home to many landmarks and attractions worth exploring.
Suppose you are interested in living in one of these small towns but don't know where to start. In that case, some great options mentioned below will surely appeal to all types of families. These towns are known for their beautiful scenery, friendly people, and close-knit communities.
Best Town In Northeast Massachusetts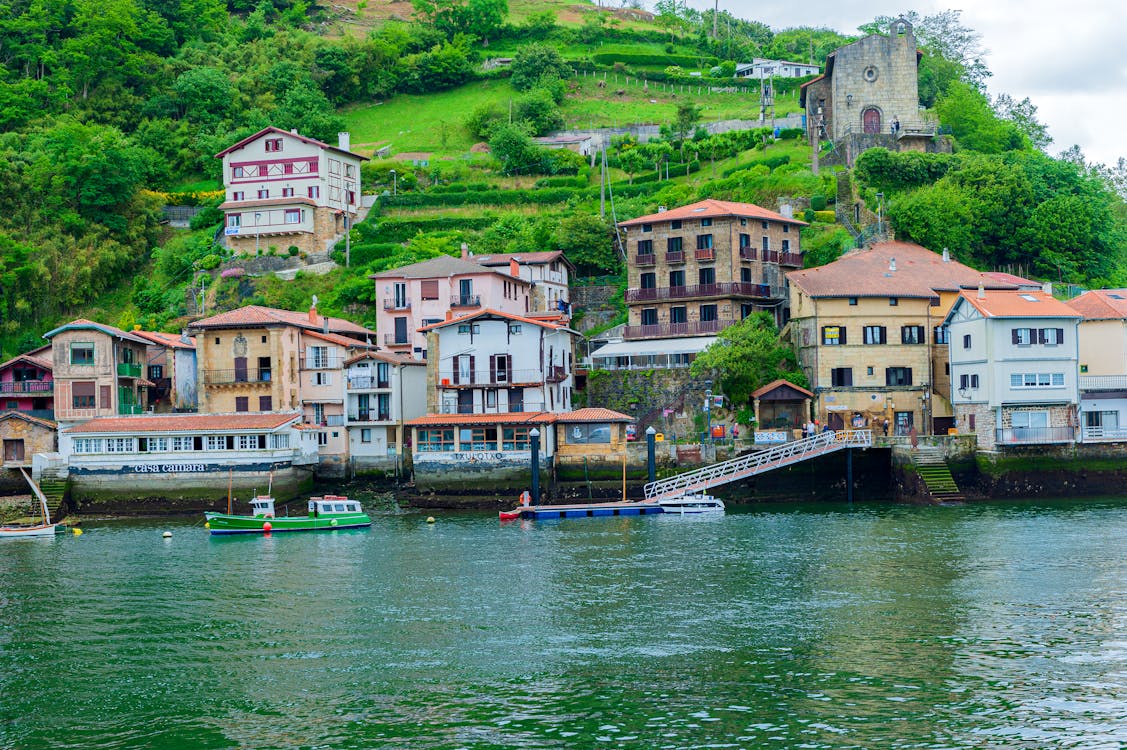 Northeast Massachusetts is a great choice if you're looking for a quiet, peaceful place to settle down. It is known for being a very beautiful place with lots of open space and forests. You can find many hiking trails throughout the area that are great for taking your dog on walks. In this section, look at some of the region's most beautiful and quiet villages.
Concord
If you're looking for a quiet town near the New Hampshire border, look no further than Concord. This charming small town has a rich history and is home to Walden Pond State Reservation. It is where Henry David Thoreau lived while writing his classic work Walden.
The town also hosts the Concord Museum, which features exhibits that explore the town's past and culture. This town is full of history and culture and is the perfect place for people who want to learn more about the state's history. The local museum is also home to a collection of contemporary art and hosts events throughout the year.
The town is also home to many beautiful parks and trails, including Minuteman National Historic Park and Lexington Battle Green. When it comes to recreation in Concord, there are plenty of options for outdoor enthusiasts, including hiking, biking, fishing, and swimming at Walden Pond State Reservation.
Rockport
Rockport is a town in Essex County, Massachusetts, which is located on the northern coast of Massachusetts. It is known for its beautiful coastline and beautiful scenery. It is located on Cape Ann's coast and bordered by Gloucester Harbor and the Atlantic Ocean.
One of the most popular attractions in Rockport is Halibut Point State Park. It offers panoramic views of the coastline and miles of walking trails that you can enjoy without any crowds. The park also has picnic areas and observation decks where you can sit and watch the sunset.
Gloucester
Gloucester is a town on Cape Ann known for its beautiful coastline and harbor sightseeing cruises. Gloucester is known for its fishing industry but also has a beautiful harbor and beach that attracts both locals and tourists.
In addition to the harbor, Gloucester is also home to several historic churches and sites. The Annisquam Lighthouse is one of the popular destinations in this historical town. It is one of the oldest lighthouses on Cape Ann and still serves as an active aid to navigation today.
The town is also home to a medieval castle, now called the Hammond Castle Museum.It displays artifacts from the Hammond Castle Estate and includes an extensive collection of paintings. The museum offers tours and hosts events throughout the year.
It also houses The Cape Ann Museum. A local museum focused on the history of Cape Ann. It offers free admission year-round and features exhibits on everything from military history to the area's maritime legacy.
Newburyport
Newburyport is a seaside village on the north coast that is home to some of the most stunning architecture and historic buildings in the state. It is a great place to move to if you are looking for a quiet, seaside community. The town center also has a variety of great museums that are perfect for those who love history.
One thing that makes Newburyport special is its Custom House Maritime Museum. This museum has exhibits on shipwrecks and shipbuilding, as well as many artifacts from around the world. You'll also find an extensive collection of antique maps and charts, which will help you learn how people used to navigate and travel across oceans.
Chatham
Chatham, Massachusetts, is a town that offers a great deal of outdoor recreation. Whether you like to explore nature or enjoy the sounds of the ocean waves, Chatham is an ideal place to make your new home.
In addition, what really sets Chatham apart is its proximity to Monomoy National Wildlife Refuge. The refuge is home to more than 20 species of birds, including the endangered piping plover, grasses, and wildflowers that make it a haven for many different types of wildlife.
Best Town In Southeast Massachusetts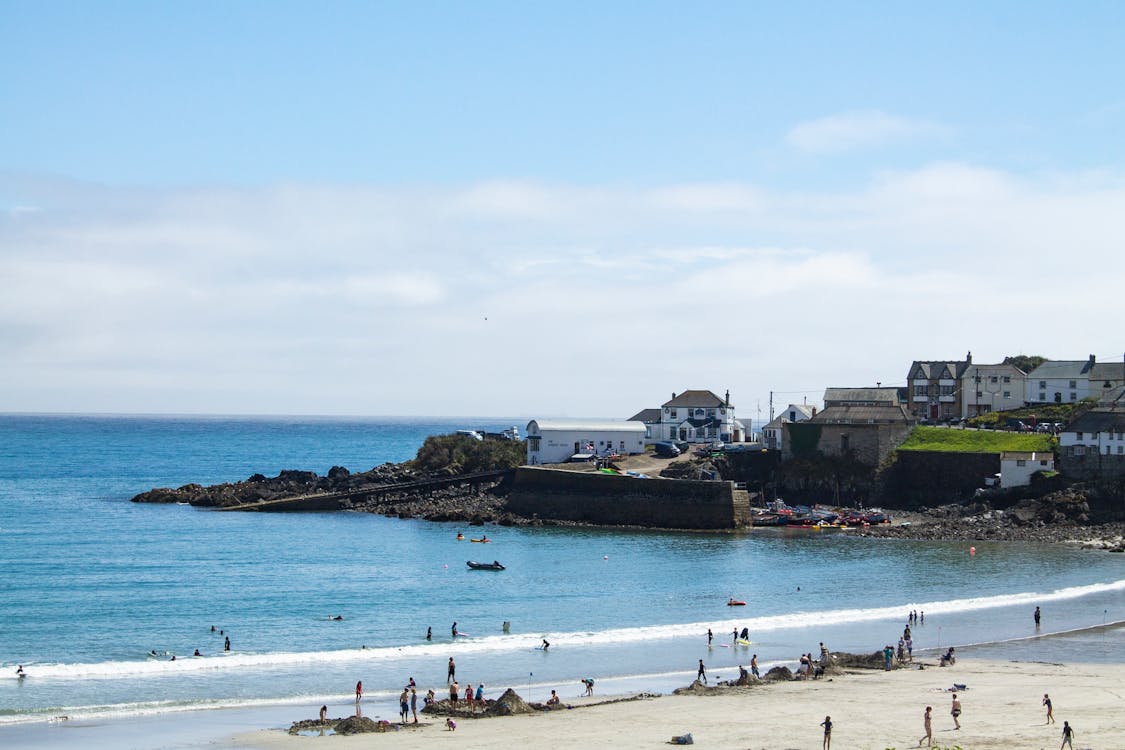 The state's southern shore is full of options for outdoor enthusiasts. This region has a lot to offer nature lovers, from the beaches of Cape Cod to stunning sunsets of Martha's Vineyard.It also has a number of museums that are worth checking out. 
Southeast Massachusetts is also a quiet, rural area perfect for those who want to escape the city life's hustle and bustle. It's also a great place to raise a family. If you're looking for a place to settle down with your family, consider one of these small towns in Southeast Massachusetts:
Provincetown
Provincetown is one of the best small towns in Massachusetts for a quiet life. It has a population of just over 5,000 people. The town is located on Cape Cod, and it's surrounded by water on three sides. It's known for its Race Point Beach, which has some of the most beautiful sand dunes in the world.
Residents can enjoy many activities in Cape Cod, including surfing and kayaking. There are also plenty of museums like the Pilgrim Monument and Provincetown Art Association and Museum to explore after you're done exploring nature.
Oak Bluffs
Located on Martha's Vineyard, Oak Bluffs is a quaint downtown with a population of just over 5,000 people. The town is known for its beautiful beaches and ocean views. If you're looking for an idyllic New England town near the beach, Oak Bluffs is the place for you.
Inkwell Beach, also known as Oak Bluffs Town Beach, has been ranked as one of the top places in America for surfing. So if you're into surfing or just want to watch some surfers in action, Inkwell Beach is a great place to start. It also offers many other great outdoor activities like biking and walking along the boardwalk perfect to be included in your beloved summer getaway.
The Flying Horses Carousel is also a must-see attraction in Oak Bluffs. It is the oldest operating platform carousel built in 1914 at the height of carousel popularity. It features hand-carved horses that still run today.
Also, check out Circuit Avenue, a pedestrian mall where you can admire local art and find everything from jewelry to home-baked treats. It is a small street lined with shops and restaurants perfect for shopping or just grabbing a bite. There are also beautiful mansions along the scenic streets that date back hundreds of years.
Sandwich
Sandwich, Massachusetts, is a great place to live near Cape Cod Bay. The town offers a variety of recreational opportunities for residents and visitors alike. In addition, Sandwich is also home to many historic sites and landmarks that help tell the story of this small but vibrant community.
The Sandwich Glass Museum provides a unique glimpse into the rich history of glass-making in New England, with exhibits on glass production from colonial times to the present day. You'll find pieces from all over the world, but most of them are from Sandwich.
Best Town In Central And Western Massachusetts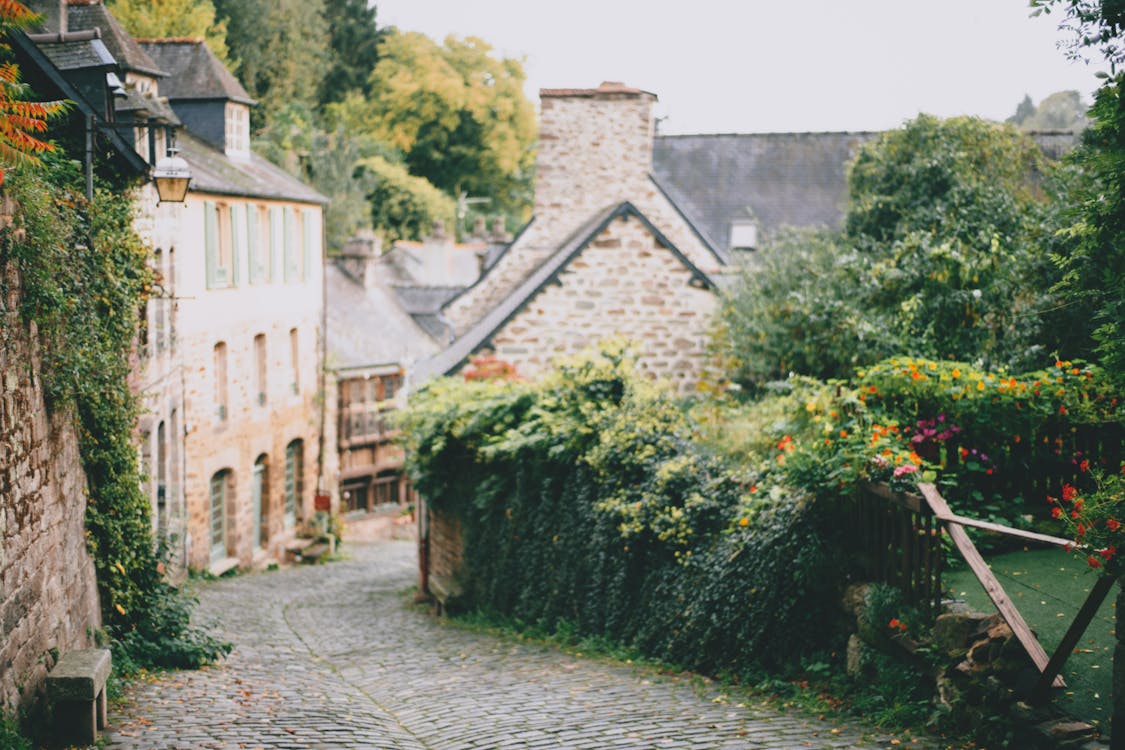 Central And Western Massachusetts is a wonderful place to live. It has many villages that offer a quiet and peaceful environment yet are close enough to larger cities if you need more excitement in your life. Here are some of the most charming small towns in this region:
Sturbridge
Village life doesn't have to be boring. The charming town has preserved its colonial architecture and maintains a strong sense of community. Priding itself on its small-town charm and friendly residents, Sturbridge offers everything you need for a pleasant lifestyle.
Sturbridge is a picturesque town where history lives on. It is home to Old Sturbridge Village, one of best places for history buffs in New England.
This museum recreates what life was like in the mid-1800s with over 300 buildings that have been painstakingly restored. Moreover, it exhibits everything from farming techniques to crafts and food preparation methods used at that time.
Northampton
Northampton is a charming small town with a lot to offer. It's home to Smith College, a women's liberal arts college that has been educating students since 1875. It's also home to the Smith College Museum of Art, a top art museum in New England. The college campus itself is home to many beautiful gardens and buildings.
The town boasts a low cost of living, making it an excellent place for families to live. It's also home to numerous parks along with many fun festivals throughout the year. It's a great place if you're looking for a small-town feel but still want access to everything a larger city has to offer.
Stockbridge
Stockbridge is a peaceful town in the western part of Massachusetts. This town is perfect for those who want to live in a quiet area and enjoy nature. It's also a great location if you want to enjoy all that Western Massachusetts has to offer.
The Berkshire Botanical Garden is one of the most popular attractions in Stockbridge. The garden has over 3,000 different types of plants and flowers, including some rare species from Japan and China. The garden also hosts events like concerts and yoga classes for visitors who want to enjoy the wonderful weather outside.
The Norman Rockwell Museum is one of the most famous museums in Massachusetts and one of the most visited local art galleries in America. The museum displays paintings by Norman Rockwell himself. Visitors can take tours around the museum, where they will learn about his life story and how he became an artist.
Lenox
The town of Lenox is a lovely little village full of beautiful Victorian homes and shops. It is a popular place with a beautiful main street that is lined with shops and restaurants. Moreover, there are many scenic trails in the area that offer amazing views of the mountains and the surrounding countryside.
This town is home to Mass Audubon's Pleasant Valley Sanctuary, which is a wildlife refuge attraction in Massachusetts. You'll find plenty of hiking trails to explore and fun activities like birdwatching or taking pictures of animals in their natural habitat.
Great Barrington
Great Barrington is a town in Berkshire County, Massachusetts. It is known for its vibrant and cultural life where you can find great restaurants and bars to hang out in at night.
Great Barrington is home to several museums, including the Mahaiwe Performing Arts Center. The Mahaiwe Performing Arts Center has been hosting world-class live performances since its opening in 1905. You can see everything from Broadway shows to opera performances at this venue.
Wrap-Up
The towns on this list are not only some of the most beautiful in Massachusetts but also the most tranquil and peaceful. Each town has its unique history and culture, making it a great place to live. So if you are looking for a place to relax and enjoy a slower pace, these quiet Massachusetts towns can offer you exactly what you need.
These places also have access to all the amenities you could ask for, be it small-town charm or luxury apartments. No matter what your ideal village setting looks like, you'll likely find it in one of these quiet little towns.
Kris Reid is the CEO of Ardor SEO, a company that helps real estate professionals get more leads and customers to predictably grow their business.
Over the years, Kris acquired extensive knowledge of SEO and its practical applications in various industries, with the main focus on real estate.
In 2021 Ardor launched the Icons of Real Estate Podcast to share proven strategies from the top producing icon agents with the real estate community.
After obtaining the real estate license in 2022, Kris joined eXp Realty and launched Homes by Ardor, the platform that was built to be the fastest way to buy or sell a house. Homes by Ardor also provides leads for its partner companies and realtors.
Profiles:
Buy and Sell Your Property in One Place
Our team of experienced real estate agents and user-friendly platform will help you streamline the process of buying or selling your home