Many first-time home buyers are confused about purchasing their new homes, mainly because various loans are available. This includes FHA, VA, conventional, and low-income housing tax credits (LIHTC).
If you have been in the market for a while and are now ready to buy your first home in Indiana, you should know that some state grants are available. These grants can help you with down payment assistance or even closing costs on your current house purchase or rental property purchase in Indiana. This article will explain these first time homebuyer programs and which ones might be right for you.
Get Your Credit Score Up
First, you're going to need a good credit score if you want to buy a house in Indiana. A credit score is basically a number describing the likelihood of repaying your debts. The better your credit score, the more likely lenders will loan you money at favorable rates and terms.
An excellent place to start is getting copies of your credit reports from each of the three major national credit bureaus. These reports help determine whether or not someone has paid their bills on time and how much debt they have. You should look over these reports carefully for errors or fraudulent activity, and don't be afraid to dispute any inaccurate information.
Get Your Down Payment Ready
To buy a house in Indiana, you will need to have your down payment ready. The amount of the down payment is usually between 3% and 20% of the purchase price. Suppose you do not have enough funds to cover this amount and want to buy a home in Indiana.
In that case, there are several financing options available for a first time home buyer Indiana which can help you get your dream home without having a large sum of cash at hand.
Learn The First Time Home Buying Process In Indiana
Another critical step to buying a home should be learning about the first time home buying process in Indiana. This will help you understand what you need to do, how much down payment is required, who you need to talk with, and when things need to happen. The more prepared you are for this process, the smoother it will go.
Attend A Home Buyer Education Class
Before looking for a home, it's essential to know what to do when you find one. A Homebuyer Education Class is a course designed to help potential homeowners understand the mortgage loan process and how banks evaluate applications. The class can also help future homeowners understand homeownership responsibilities like budgeting, taxes, insurance, and maintenance.
Indiana requires all first-time home buyers seeking an FHA or VA loan (but not those with conventional loans) to take a home buyer education class before closing on their purchase.
When you are ready to begin the buying process, find a lender familiar with Indiana's First Time Homebuyer Programs to help you navigate your options. Lenders have different requirements for each program, so it's essential to find one who knows all of the details regarding each opportunity to get you approved.
Find Out The Program Requirements
One of the most important things you can do as a first-time home buyer is to make sure you're eligible for the program. Some programs might have income limits and/or require that your primary residence is in Indiana. And if you don't meet these requirements, there's no point in even applying!
To check whether or not you qualify, look at the government's website for more information about eligibility requirements. You can also contact the Housing Counseling program directly if you have specific questions about whether or not your situation meets their criteria for participation.
Learn About The Different Closing Costs And Fees
Closing costs are the payments associated with buying a home. These can be paid by the buyer or seller, but it's usually split evenly between them. The closing costs vary depending on the home's purchase price, type of loan, and other factors.
Moreover, a closing cost includes a variety of fees such as origination fees (which vary depending on your lender), title fees (for recording deeds), appraisal fees (to get an estimate of how much your house is worth), and homeowner's insurance premiums (required by lenders).
Explore The Indiana First Time Home Buyer Grants And Programs
First-time home buyers in Indiana can take advantage of several different programs to make the process easier. When purchasing your first home, you should always ensure that it's a good fit for your family. The state offers Indiana first time home buyer grants and down payment assistance loans so that you can get into a house without needing to save up as much money upfront.
The Indiana Housing and Community Development Authority (IHCDA) offers low and moderate-income first time homebuyers in Indiana the chance to buy a home with a conventional mortgage loan. IHCDA mortgages are available for homebuyers who cannot obtain a conventional mortgage through other lenders because they have no credit history or poor credit.
Furthermore, IHCDA loans are available only to qualified, low and moderate-income applicants under federal regulations. The loan amount must be sufficient to pay for the property and related expenses, such as closing cost assistance and other property purchasing charges.
However, this does not include any personal or family household expenses unrelated to the purchase of real estate (such as college tuition or medical bills).
USDA Loans are government-backed loans designed to help rural residents of all income limits purchase homes in areas with little or no access to mortgage financing. Also, the USDA loan program makes it easier for first-time home buyers and low to moderate-income home buyers (those whose annual household income does not exceed 115% of the area's median) to purchase a house.
The USDA Loan program has low down payment requirements and flexible underwriting guidelines. This means you can get a USDA loan with a less than perfect credit score or proof of steady employment history.
The Home Purchase Assistance (HPAP) program is specifically aimed at low-income buyers looking to purchase their first home. The program offers below-market interest rates for the buyer, but these can be as high as 5.5%. To qualify, you must be a first time home buyer and meet specific income limits.
It's important to note that while HPAP loans are available in all 92 counties of Indiana, they are not available on every property type or purchase price range. Therefore, borrowers should consult with their lenders before applying for an HPAP loan to determine whether it will work for them and fit within their budget parameters.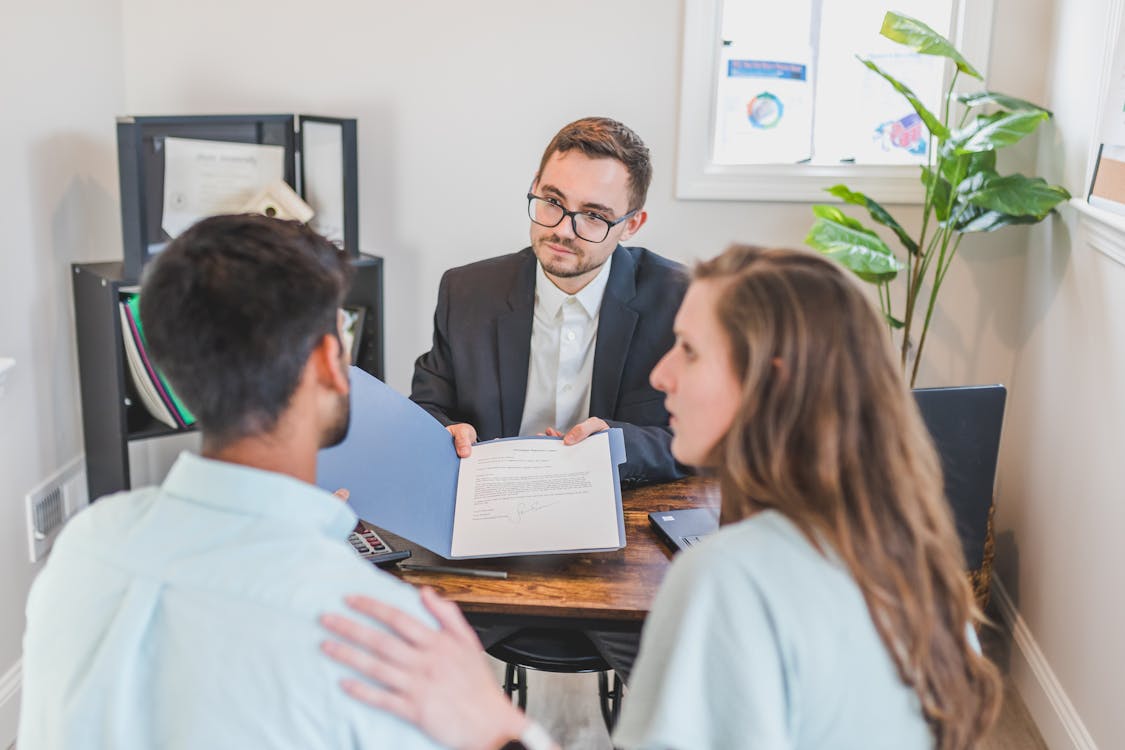 The VA (Department of Veterans Affairs) loan is an excellent option for first-time home buyers. This can be especially true if you have never owned a home before or are looking to buy your first home.
The VA loan program is also beneficial if you are currently in the military, recently released from the military, or plan to enter active duty service. Additionally, VA loans allow eligible borrowers to get 100% financing on their homes with no down payment and very low-interest rates based on their credit score.
FHA loans are government-insured mortgages with low down payment requirements and a closing cost. They're the most popular mortgage type in the U.S., accounting for about one in three home loans.
FHA loans have lower credit score minimums than conventional mortgages, making it easier to qualify if you have less than perfect credit. Plus, an FHA loan doesn't require private mortgage insurance even if you put less than 20% down on your home purchase (a common requirement for conventional mortgages).
This means significant savings on your monthly payments because PMI adds an extra fee onto borrowers' monthly payments each month that they pay off their loan balance over time and a lump sum at refinance time (if applicable).
These loans are not certified or insured by the government. If you have bad credit and need to get a loan, this is not your best option. Conventional loans are for people with good credit and down payment. Also, they require that your home costs less than $424,100 (as of 2019).
Suppose you're buying a home that costs less than $424,100. In that case, conventional loans are good options for first-time buyers who want to purchase their own homes without needing assistance from the FHA program.
Who Qualifies As A First Time Home Buyer Indiana
To qualify as a first time home buyer Indiana, you must not have owned a home in the past three years. If this is the case, you may qualify for an Indiana First Time Home Buyer Grant. This grant is available only to individuals buying their own homes and not to other persons or entities.
In addition, you must be able to prove that you had never owned a primary residence before by providing your IRS W-2 forms. If you meet these criteria, you're ready to start looking for your new home.
Explore The First Time Home Buyer Loan Indiana Down Payment Assistance Programs
As a first time home buyer loan Indiana, you may be wondering how to buy a house with little or no money down. You might think that the only option is to wait until you can save up an entire down payment. While saving up your own funds is always ideal, other options like down payment assistance are available through federal and state programs to help you pay for your home purchase.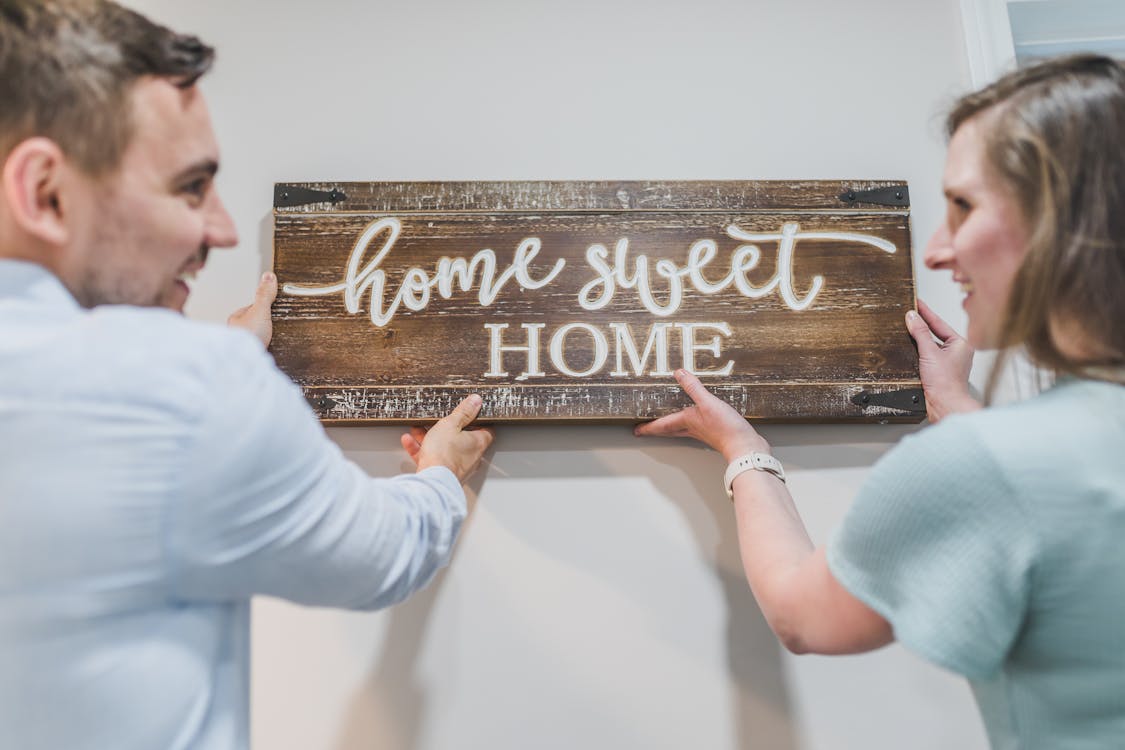 IHCDA First Place Program
The Indiana Housing and Community Development Authority (IHCDA) offers a First Place Program for first-time home buyers in Indiana. This down payment assistance program is created to help you become a homeowner and make your dream of owning a home.
First Place is intended to assist with down payment assistance loans, which can be used to purchase a single-family home or condominium unit in participating counties in Indiana.
The amount of money you receive depends on how much you can contribute toward your down payment and closing costs and the total value of your loan application. Moreover, your interest rate will be determined at closing based on published rates when application submission.
However, it cannot exceed 4%. Payments on this type of loan typically begin one year after closing and are fixed based on an amortization schedule that lasts 20 years or less (30 years).
Mortgage Credit Certificate
A Mortgage Credit Certificate is a tax credit that can help you with down payment assistance. This program is available to first-time homebuyers purchasing a property in Indiana. The Mortgage Credit Certificates are non-refundable tax credits and must be used only for a down payment. It cannot be carried over or used for closing costs or other fees associated with buying your home.
Furthermore, the amount of Mortgage Credit Certificates depends on how much money you make, how much debt you have, whether or not it's your first house purchase, etc., so there isn't one standard amount across all applicants.
Federal Income Tax Credit
The federal income tax credit is a tax credit that can be used to pay off federal income tax liability and other fees such as closing cost assistance, down payment, and mortgage insurance. Therefore, a first time home buyer Indiana can use his own funds or take out a loan from the bank to buy a house.
However, if you choose this option, you will have to repay the loan with interest over time. This means that your monthly expenses would increase significantly compared to living in an apartment or rental unit where your rent covers all these costs already.
Don't Forget About PMI (Private Mortgage Insurance)
You also don't want to forget about PMI. The mortgage industry calls it that because they're trying to make it sound less scary, but it's not. They just want you to think that having a private company insure the loan is no big deal. It's actually quite the opposite.
PMI safeguards the lender if you default on your mortgage loan and can't pay them back. With that said, you'll have to pay for this insurance at the closing. But suppose you're buying a home with less than a 20% down payment. Then, expect an additional couple hundred dollars monthly on top of what you're already paying for the mortgage loan.
Conclusion
In conclusion, it is essential to note many different ways to get a mortgage and make your dream home a reality. Though the process can seem overwhelming at first, the more information you have, the easier it will be to navigate through different options.
If you're struggling to find the perfect solution with a conventional loan or one of the government assistance programs, HOMES by ARDOR is here to help. They have a team of experienced real estate agents who can walk you through every step of the way so that when all is said and done, you've found exactly what works best for you.
Kris Reid is the CEO of Ardor SEO, a company that helps real estate professionals get more leads and customers to predictably grow their business.
Over the years, Kris acquired extensive knowledge of SEO and its practical applications in various industries, with the main focus on real estate.
In 2021 Ardor launched the Icons of Real Estate Podcast to share proven strategies from the top producing icon agents with the real estate community.
After obtaining the real estate license in 2022, Kris joined eXp Realty and launched Homes by Ardor, the platform that was built to be the fastest way to buy or sell a house. Homes by Ardor also provides leads for its partner companies and realtors.
Profiles: