While no special knowledge or experience is required to purchase a house for the first time, some of the jargon you may encounter may seem challenging to understand. As you learn about the requirements for purchasing a property, such as a mortgage and homeowners insurance, it may be useful to note that there is a distinction between the two.
Depending on several variables, not all homeowners are required to get mortgage insurance. However, homeowners insurance is a must if you want to guarantee that your new house is adequately covered. As you begin looking for a new property, here is a rundown of two of the insurance policies you may want to consider getting.
Mortgage Insurance VS Homeowners Insurance: What's The Difference?
Getting mortgage insurance is not the same as getting homeowners insurance. Although both are classified as insurance, one is meant to safeguard your creditor while the other is for your own benefit. If you want to be sure you're fully protected, you should familiarize yourself with the distinctions between the two.
Below are their differences categorized into three.
Protection and Coverages
Having homeowners insurance protects you financially in the event that someone is injured on your property. It will also help you from the financial responsibility of replacing or repairing your house should something unexpected happen to it. Hence, this insurance is ideal for those who wish to secure their home and valuables.
PMI differs from homeowners insurance in that it does not cover the property but rather the loan that was used to purchase it. In the event that you are unable to make your mortgage payments, the lender will be protected by this type of mortgage insurance, which is often required for traditional loans.
Lender Requirements
When obtaining a mortgage, homeowners insurance is often required to assure the financial security of the property. Having homeowners insurance can be a smart financial move due to the high cost of repairing homes and the potential for expensive legal disputes. When compared to the cost of repairing or replacing your house and belongings after a covered disaster, the monthly payments for insurance are sometimes far more affordable.
If your down payment on a traditional loan is less than 20%, private lenders will likely need you to get private mortgage insurance (PMI). However, PMI is always needed for Federal Housing Administration (FHA) mortgage loans.
On a positive note, your mortgage insurance coverage can be canceled when your loan's principal sum is no longer more than 80% of your home's value. It is determined by its agreed sales price or its evaluated worth upon acquisition.
Cancellation requests will be processed only if you have a track record of delivering your account on time and are up to date. Moreover, check with your lender on any lender-specific requirements. Loan-to-value (LTV) ratios at the time of the FHA loan application may dictate how long you'll be required to pay MIP for the loan.
Cost
Your age, home's worth, and location all play a role in determining how much you pay for homeowners insurance. Your credit score and LTV ratio are two major elements in deciding the price of PMI. Rates have recently averaged between 0.58 and 1.86% of the loan's principal.
Monthly mortgage payments often include a portion that goes toward this insurance premium. As soon as a payment is due, the lender will make payment. MIP and PMI are often included in the final cost of a loan or the monthly mortgage payment.
When Is Private Mortgage Insurance Required?
Mortgage insurance is often required when the borrower puts down less than 20% of the purchase price in cash at closing. Mortgage insurance is typically required depending on the kind of loan and the lender offering the loan.
However, some mortgage lenders may waive PMI requirements regardless of the borrower's down payment amount, so it's important to explore all of your options. Start by asking the mortgage lender whether PMI is necessary and, if so, if you are qualified for any exceptions to this obligation.
When Is Homeowners Insurance Required?
Everyone who obtains a mortgage loan must, in most cases, have homeowners insurance on the property. Upon paying off your mortgage, you'll likely want to continue carrying homeowners insurance. After you've paid off your mortgage, your commitment with the lender to have homeowners insurance is done, however it is ideal to keep having one.
Mortgage Insurance VS Homeowners Insurance: Should I Get Both?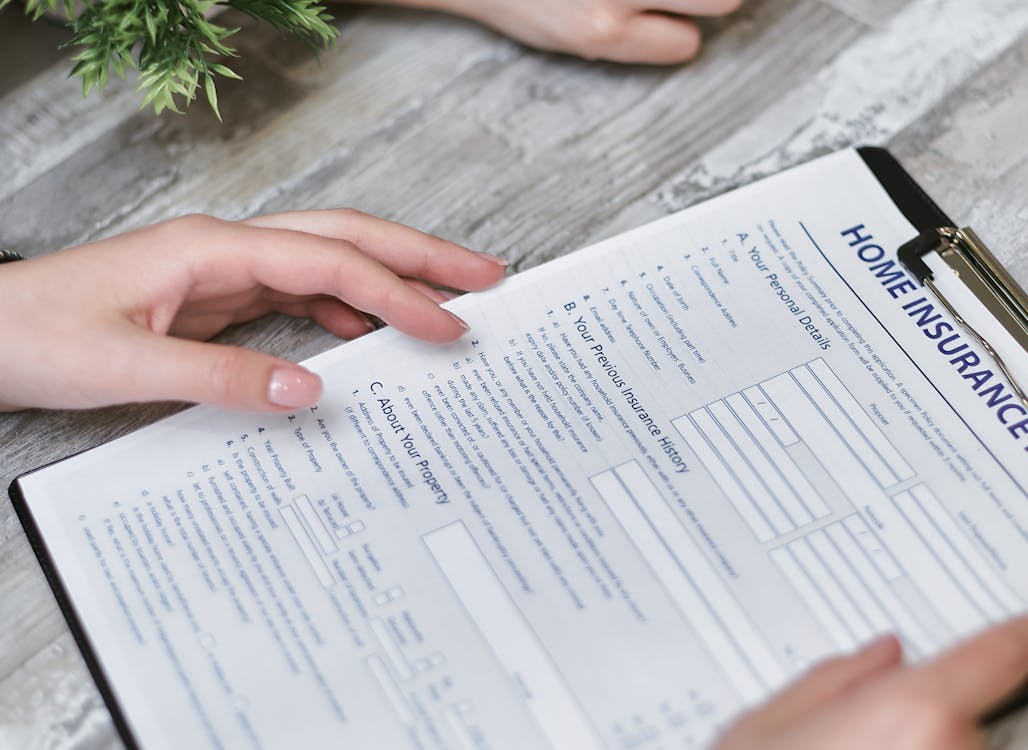 Both your lender and your individual financial condition will play a role in determining whether or not you are required to get both homeowners and mortgage insurance.
Even though their lender doesn't demand it, the majority of homeowners could benefit from homeowners insurance. Even though it's an added cost each month, having that peace of mind during unexpected events is well worth it.
However, mortgage insurance is not mandatory for all buyers. Although this insurance does not provide any actual security, it helps reduce the required down payment for a house purchase.
Rather than continuing to pay rent month after month, many first-time buyers want to begin building equity in a house of their own. Furthermore, the additional cost of mortgage insurance could be outweighed by the potential rewards of a long-term investment.
How Long Should I Pay For PMI?
When buying a property with an FHA loan, you may have to make mortgage payments throughout the full loan period. With a traditional private lender loan, PMI can be waived after the borrower has 20% equity based on the home's appraised value or the purchase price.
Remember that private mortgage insurance protects the lender and not you, if you default on your loan payments. Paying late can affect your credit score and put you at risk of defaulting on the loan, which might lead to foreclosure.
There are four different approaches to eradicating PMI from your mortgage, which is as follows:
Request Cancellation
As soon as your loan debt is below 80%, you can request the cancellation of your PMI insurance by sending in a written request. You may be asked to prove that the home's value has not decreased and that there are no other loans or liabilities on the property besides the one you now owe.
Automatic or Final Termination
When the loan debt decreases to 78% of the home's initial value, the mortgage lender is required to automatically cancel the policy. In the case of final termination, once you are halfway through your mortgage's repayment plan, the lender must cancel PMI regardless of whether you have paid 78% of the loan's initial value.
Refinance
You may be eligible to refinance your current mortgage into a new loan without having to keep paying PMI if you have been a homeowner for the minimum amount of time required by your lender. Suppose your new loan total is at least 80% below your home's current market value. In that case, refinancing may be a viable option.
Should I Continue My Homeowners Insurance After Paying Off My Mortgage?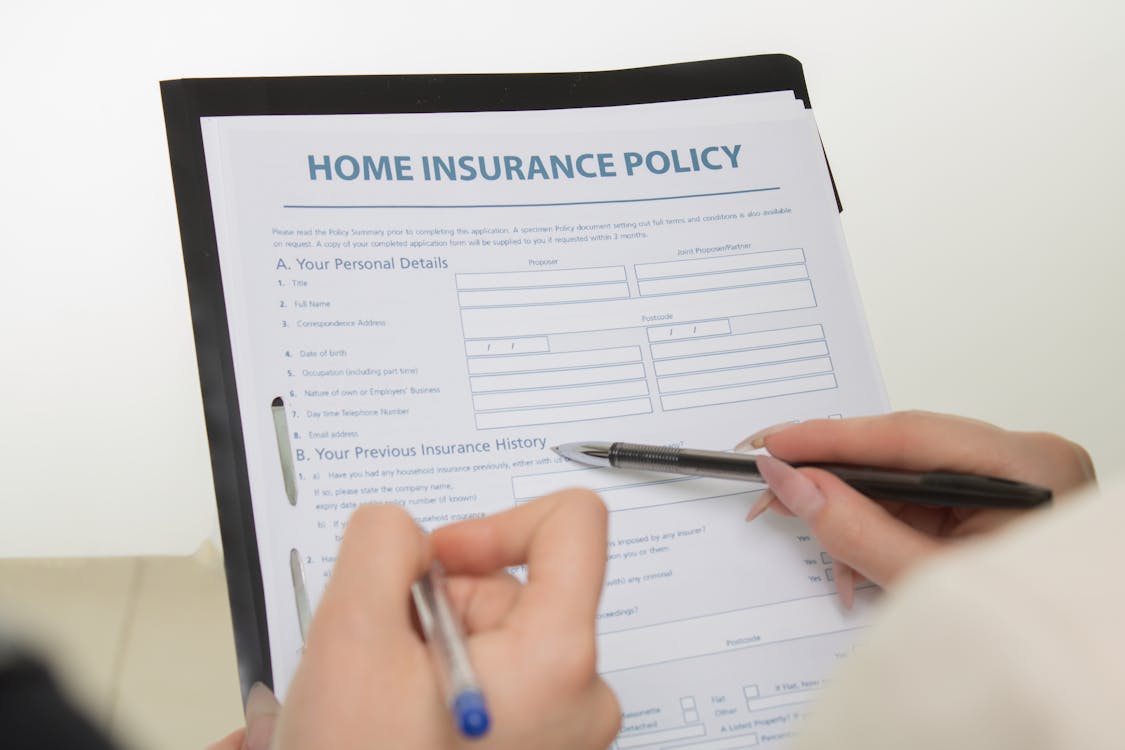 Even if you've paid off your mortgage, you should still get homeowners insurance to protect your investment. Homeowners property insurance can help protect you against the expenses of rebuilding or replacing your home after.
In contrast to private mortgage insurance, homeowner insurance is not tied to your mortgage in any way other than the demand of the mortgage lender to safeguard their investment in the house.
Homeowners insurance can protect you and your property from losses, while mortgage insurance safeguards the lender. After paying off your mortgage, homeowners insurance might become even more important to your financial security.
Here are four reasons you need homeowners insurance after paying off your mortgage:
Homeowners Insurance Protects Your Home's Structure
If a covered disaster or event occurs, such as a burglary or tornado, your homeowners insurance policy will help pay the costs of repairing or rebuilding your home. Most insurance also extends protection to structures like garages and guesthouses located within the property. If your house needs repair and you don't have homeowners insurance, you'll have to pay for it yourself.
Homeowners Insurance Protects Your Home's Valuables
Keep in mind that you need to ensure more than just the house itself. Furniture, clothes, sports equipment, and tools are just some of the items in your house that might be difficult and expensive to replace.
Your homeowners insurance may also cover objects outside your house, such as your cell phone or a recently acquired item that was taken during a car break-in. Your homeowners policy could cover even the trees and plants in your yard.
Homeowners Insurance Will Cover Accommodation If Your House Becomes Unlivable
It is recommended that you purchase coverage for additional living expenses as part of your homeowners insurance policy. While your house is being repaired after a covered loss, this coverage helps cover the cost of temporary accommodation, such as a hotel or other temporary living arrangements. While your house is being repaired, it may also cover food expenses.
Homeowners Insurance Protects You From Liability Claims
Liability coverage is a crucial but sometimes disregarded aspect of homeowners insurance policy. In the event that a visitor or guest has an injury while on your property, you may want to be insured against financial loss. When someone brings a liability claim against you, liability insurance can assist pay for medical expenses and, in some cases, cover legal fees.
Bottom Line
Mortgage insurance shields the lender from losses should you default on your loan. In contrast, homeowners insurance guards your home and possessions. Obtaining insurance is a sensible step to take if you care about the safety of your possessions and the value of your investment.
Purchasing insurance for a property is just a small part of the overall picture when making a major financial decision like purchasing a home. That's why it's important to work with a group of professionals like us who can explain each step of the home-buying process and advise you on your financial decision. Feel free to contact us with any inquiries you may have about the home-buying process.
Kris Reid is the CEO of Ardor SEO, a company that helps real estate professionals get more leads and customers to predictably grow their business.
Over the years, Kris acquired extensive knowledge of SEO and its practical applications in various industries, with the main focus on real estate.
In 2021 Ardor launched the Icons of Real Estate Podcast to share proven strategies from the top producing icon agents with the real estate community.
After obtaining the real estate license in 2022, Kris joined eXp Realty and launched Homes by Ardor, the platform that was built to be the fastest way to buy or sell a house. Homes by Ardor also provides leads for its partner companies and realtors.
Profiles: