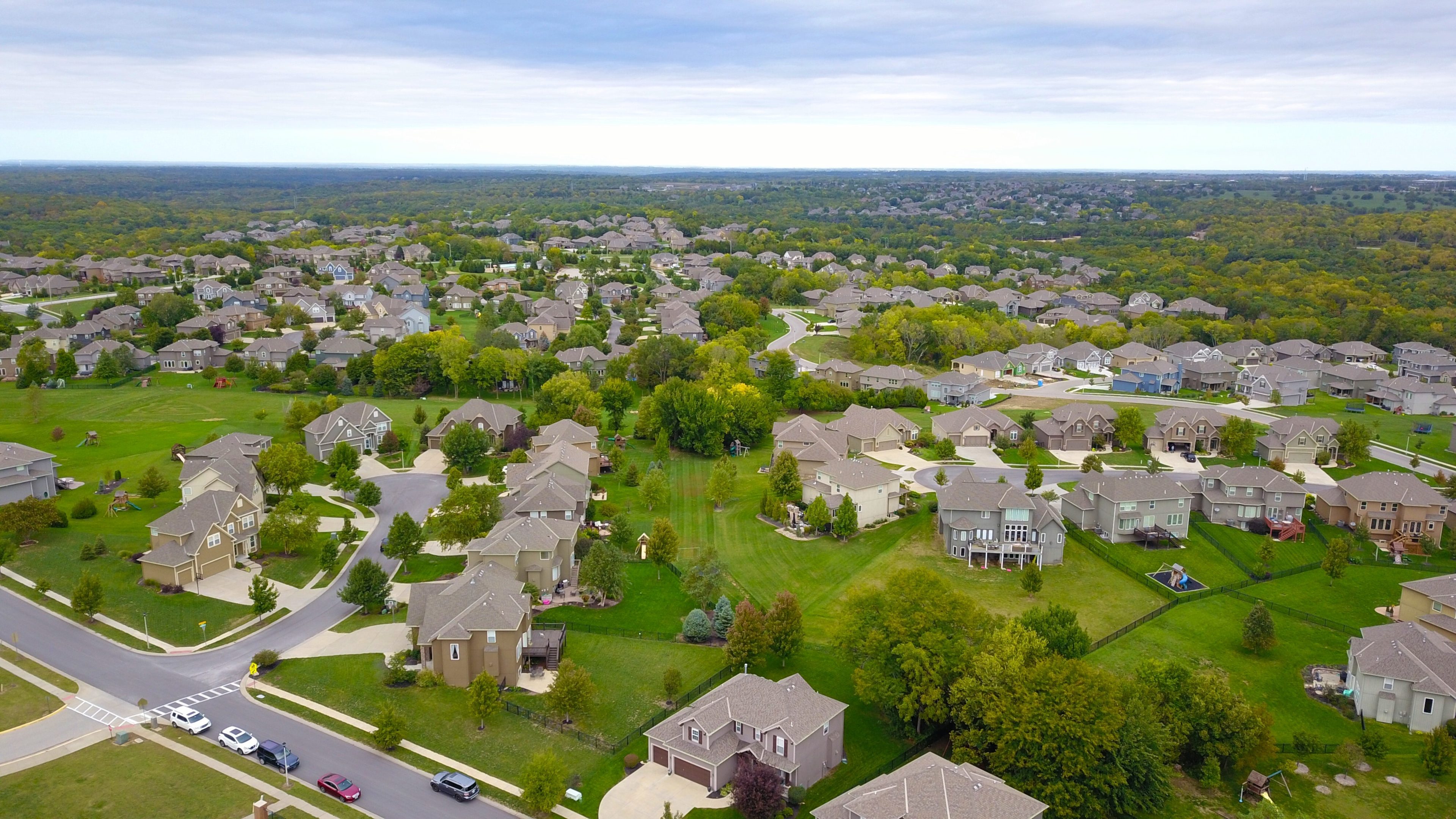 The real estate market is always changing, which means it's not just enough to have a pretty picture of your house. When you start your search for a new home, one of the first aspects you need to consider is the type of neighborhood. Ideally, you'd want to be able to look at a map and point out all the neighborhoods around you that might fit your personal needs. But there's a lot more to neighborhoods than their boundaries on a map.  Let's explore the different types of neighborhoods and the options you'll have if you're wanting to buy a home.
Key Factors When Looking for a Neighborhood
Each neighborhood has different factors that could impact the value or appeal of your new property.
Demographics. The age, income, and education level of residents can play a role in shaping the identity of a neighborhood. A neighborhood that is racially or ethnically diverse is likely to be more dynamic and interesting.
Housing types. Apartments or condos may offer more affordable rent prices, but they may also be more crowded and noisy. Single-family homes can be more spacious and quiet, but they typically come with a higher price tag.
Amenities.  Good amenities provide places for people to gather, play, and exercise, which can add to the visual appeal of the area and increase property values.
Crime rates. These are vital to the health and well-being of a neighborhood. High crime rates can have a negative impact on the quality of life in a community and on the property values of homes in the area.
Schools. Schools bring people together and provide a common meeting place for residents. Furthermore, schools can help to reduce crime rates, attract families and raise property values.
Transportation options. Good transportation can make it easier for residents to get to work, go to school, and access essential services, making neighborhoods more livable and attractive places to live.
Types of Neighborhoods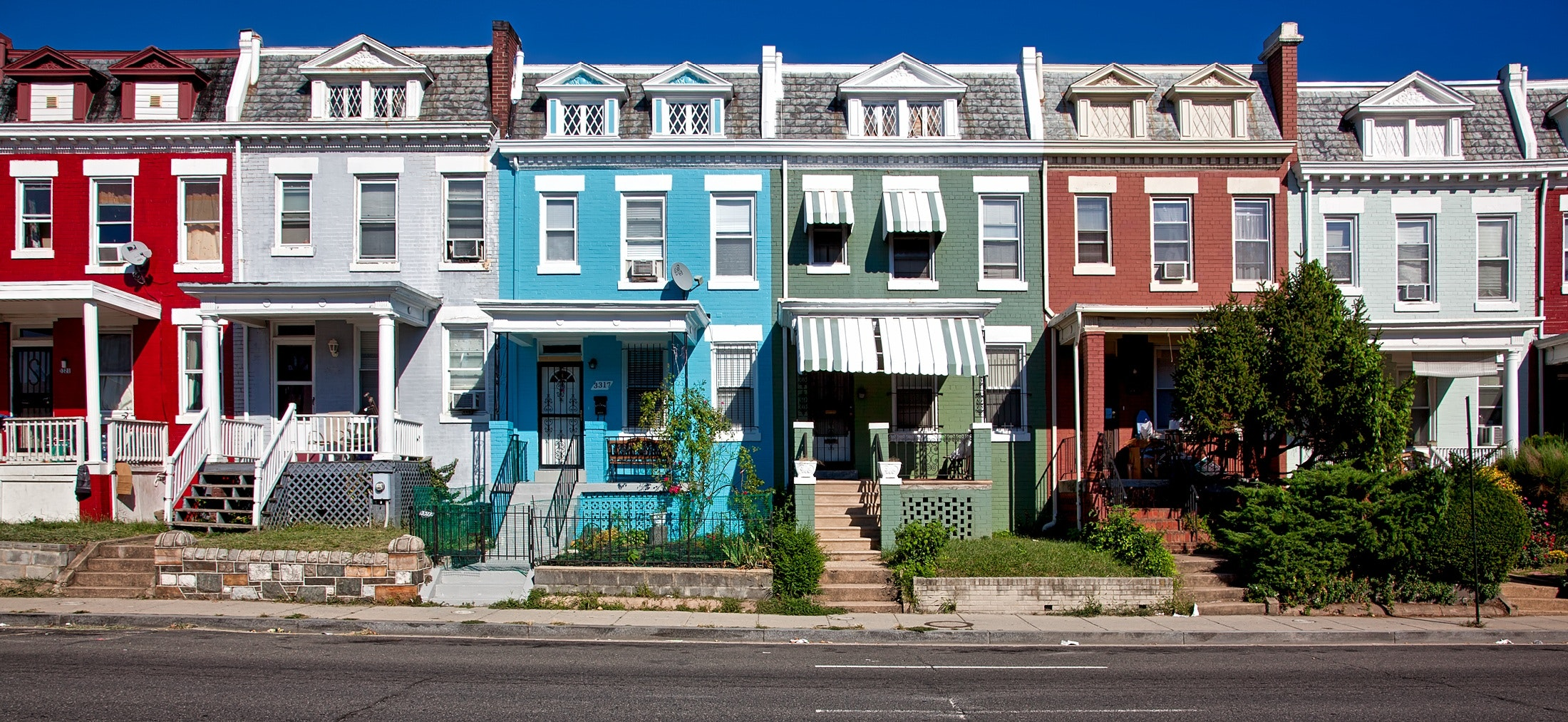 Here's a list of the most common neighborhoods and their characteristics.
Urban
An urban neighborhood is a residential area located in a city or urban setting. Urban neighborhoods are often made up of smaller sub-neighborhoods, each with its own distinct character.
Common features include high population density, diverse housing types, and proximity to commercial and public facilities.
Pros:  
There are plenty of restaurants and shops nearby so it's easy to get what you need without having to drive very far.
There are also more transportation options like buses and trains in cities than in suburbs or rural areas.
Cons: 
Urban neighborhoods tend to be noisy at night due to traffic or industrial activity in the area. Parking can be tricky if you own a car.
Crime may be higher than in other areas.
Rural
Rural neighborhoods are often found on the outskirts of town, away from downtown areas and commercial districts. They are usually made of large plots of land that are used for farming, or as parks. They can also be called country or countryside neighborhoods.
Pros:
There are fewer neighbors because there is less land. You will have more privacy than if you lived in an urban area.
Rural areas tend to be safer than urban areas because they have fewer crime rates and less traffic congestion.
Cons:
They can be far from grocery stores and other places you need to go daily, which could be an issue if you don't own a car.
There is limited access to all kinds of entertainment like museums and theaters if you live outside the city limits.
Examples: Westminster, Marshall County, Bonnerdale, Mississippi
Suburban
Suburban neighborhoods are located on the outskirts of a city. They are typically characterized by large houses, ample green space, and a low population density.
Pros:
They offer residents a sense of peace and quiet, as well as a close-knit community feel.
It is a good place to raise a family because it is safe and there are often good schools nearby.
Cons:
Living in a suburb can be boring. There are not usually many places to go or things to do. This can be especially hard for teenagers who want to experience more excitement.
Its lack of diversity makes it difficult to meet people from different backgrounds and cultures.
Examples: North Bethesda, Maryland; Madeira, Ohio; North Potomac, Maryland; Coppell, Texas;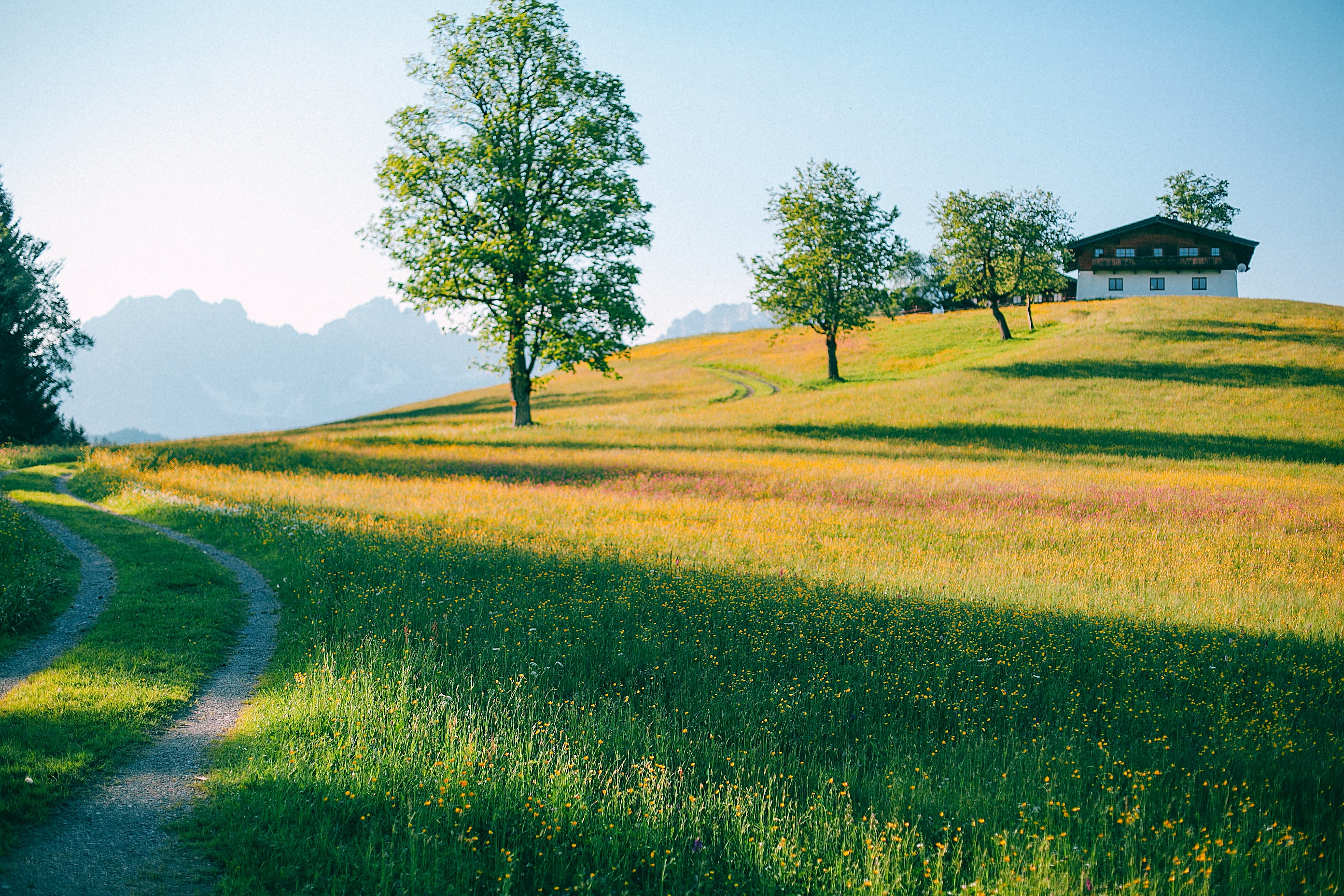 Retirement
A retirement neighborhood is a residential community designed specifically for senior citizens. These communities are typically located in coastal and sunbelt cities, where the weather is warm and sunny year-round.
Pros:
Retirement neighborhoods offer a variety of amenities, such as swimming pools, tennis courts, and golf courses.
On-site medical care facilities can be a major selling point for older adults who want to live independently but still have access to quality healthcare.
A wide range of social activities and clubs can help seniors stay active and engaged.
Cons:
This may not be perfect for younger families and is specifically designed for older adults who are generally 55 years of age or older.
Examples: Pittsburgh, PA, The Villages, Sun City Hilton Head, Sun City Lake Providence, Village at Deaton Creek
Master-Planned Communities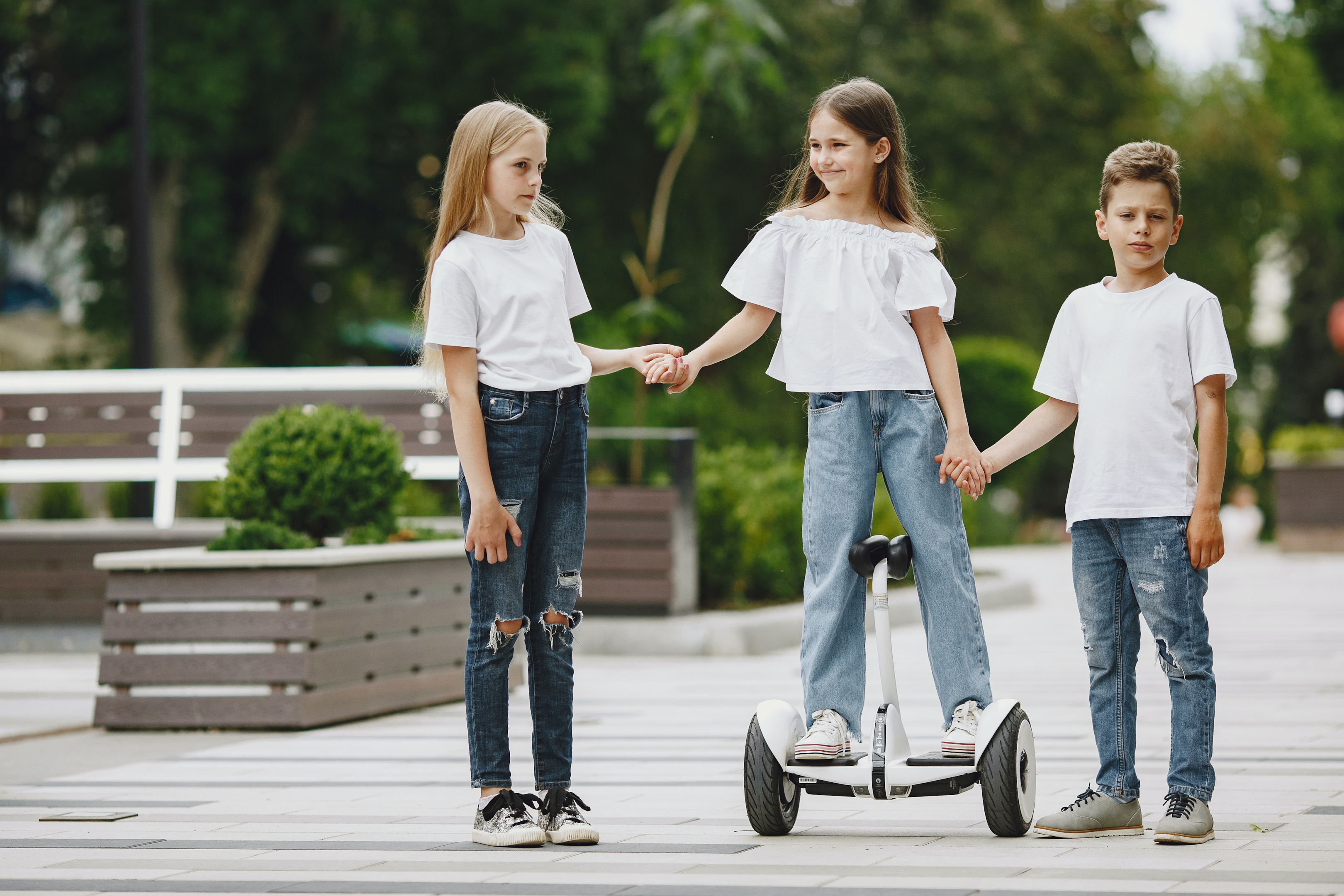 Master-planned communities are carefully designed with a specific vision in mind. Every aspect of the community, from the location of homes to the types of amenities available, is planned with the goal of creating a cohesive and well-functioning neighborhood.
Pros:
They often feature a variety of residential options, including single-family homes, townhouses, and apartments, as well as commercial and retail space.
Residents have access to a wide array of amenities, such as swimming pools, tennis courts, and playgrounds.
Infrastructure, including roads, sidewalks, and other public facilities is well-developed.
Cons:
These communities can often be quite large, which can make them difficult to navigate.
The strict rules and regulations in place can affect the uniqueness and character of a property.
Examples: The Villages, Florida; Lakewood Ranch, North Port-Sarasota-Bradenton, Sarasota, Florida
Historic
A historic neighborhood is one that has been around for a long time. Many historic neighborhoods were once home to the wealthy, but now they're more affordable and offer great housing stock along with the architectural appeal. Some historic neighborhoods have undergone gentrification, while others still retain their original character.
Pros:
They tend to have a lot of character and charm, as well as a unique look; they're valuable pieces of history that can't be found anywhere else.
They are typically located near downtown areas, which means they're often close to shopping and dining options.
Cons:
Historic neighborhoods can be very expensive, and often require a lot more maintenance than newer homes do.
These may not be as kid-friendly since they lack amenities such as parks and playgrounds.
Examples: Pullman-Chicago, North End-Boston, Montford-Asheville, Society Hill-Philadelphia, Georgetown-Washington D.C.,
Gated 
A gated neighborhood has restricted entry and exit points. Typically, the gates are staffed by security personnel who check IDs and verify that visitors have an appointment or are residents before they are allowed entry.
Pros:
Residents of gated communities enjoy increased security due to the presence of guards and other measures.
Gated communities provide a level of privacy that is not available in ungated communities.
The value of houses in gated communities tends to be higher than those without gates.
Cons:
It can be difficult for emergency responders like firefighters or paramedics to get in without authorization from management staff at the gatehouse.
There is less opportunity for socialization which can make it difficult to meet new people.
The cost of living can be higher due to increased security costs.
Examples: Briar Ridge, Bradbury, Canyon Lake, Hidden Hills, Laguna Woods, Rolling Hills
Country Club Community
Country Club Communities are usually large, planned communities that include a variety of amenities and facilities to be enjoyed by residents. It can be a very appealing place to live, with beautiful homes, good schools, and excellent shopping and recreation options.
Pros:
Security is one of the biggest benefits of living in a country club community. Residents enjoy 24-hour security patrols and gated entryways. There is also less crime because most of the people who live in these communities are professionals with high incomes.
Strict zoning laws are implemented to prevent businesses from opening up shops nearby because they don't want commercial areas encroaching on their property values.
They are exclusive and only allow certain types of people to live there. If you like living around people who share similar interests as yourself then this may be a fit for you.
Cons:
Limited options when it comes to home design. Most homes need to conform to certain architectural guidelines to comply with the overall community aesthetic.
These communities can be very expensive and may not be suitable for everyone's budget. You'll likely need to be approved by the board before you move into these neighborhoods.
Get-togethers don't happen every day like they would in more traditional neighborhoods where residents tend to know each other better and spend more time together.
Examples: Talisker-Park City, The Greenbrier Sporting Club, Reynolds Plantation, Sea Island, 3 Creek Ranch
College Town
The term "college town" is used to describe any city, town, or village that has a major university as its focal point. College towns are often characterized by a young demographic and a high number of student residents. The population may be transient and include many recent graduates.
Pros:
You'll meet people from all walks of life. In addition to students, there are professors, staff members, and alumni who live in the area year-round.
You can find people who share your interests including sports teams and clubs at the local high school or college.
Cons:
A high number of students means a high crime rate (students are often targets in robberies).
College Town can be expensive to live in and is usually more spread out than other types of neighborhoods.
Examples: Gainesville-FL, Ithaca-NY, Madison-WI, Chapel Hill-NC, Boston-MA, Ann Arbor-MI, Corvallis-OR
Resort Town
Resort Town neighborhoods are the most popular type of neighborhood in the United States. They are located in places that are known for their natural attractions, such as mountains, beaches, and lakes.
Pros:
This neighborhood is in close proximity to shopping, dining options, beaches, and other recreational activities.
A variety of housing options are available (from high-rise condos and townhouses to single-family homes).
Cons:
More restrictive when it comes to how homes are built or renovated. For example, if you want to add a second story addition to your home, you might not be allowed because it will ruin the aesthetic of the neighborhood or change the character of your home.
More expensive than other neighborhoods. If you want to buy a home in a resort town, you should be prepared for higher mortgage payments.
Examples: Aspen-Colorado, Palm Springs-California, Santa Barbara-California, Honolulu-Hawaii, Reno-Nevada
How To Research a Neighborhood Before You Buy
Before you decide on a new place to live, it's important that you know how to research a neighborhood before you buy a house and make sure it's a place where you'd like to live.
Create your criteria and decide what's important to you.
Narrow your search by focusing on neighborhoods that meet your criteria.
Research using online resources and in-person visits.
Ask questions of people who live or have lived in the neighborhood.
Ultimately, the perfect neighborhood is one that meets the needs and preferences of its residents. Follow the tips we've outlined above, then allow us to help you locate your ideal neighborhood. Click here to start a conversation with a real estate expert.
Kris Reid is the CEO of Ardor SEO, a company that helps real estate professionals get more leads and customers to predictably grow their business.
Over the years, Kris acquired extensive knowledge of SEO and its practical applications in various industries, with the main focus on real estate.
In 2021 Ardor launched the Icons of Real Estate Podcast to share proven strategies from the top producing icon agents with the real estate community.
After obtaining the real estate license in 2022, Kris joined eXp Realty and launched Homes by Ardor, the platform that was built to be the fastest way to buy or sell a house. Homes by Ardor also provides leads for its partner companies and realtors.
Profiles:
Buy and Sell Your Property in One Place
Our team of experienced real estate agents and user-friendly platform will help you streamline the process of buying or selling your home