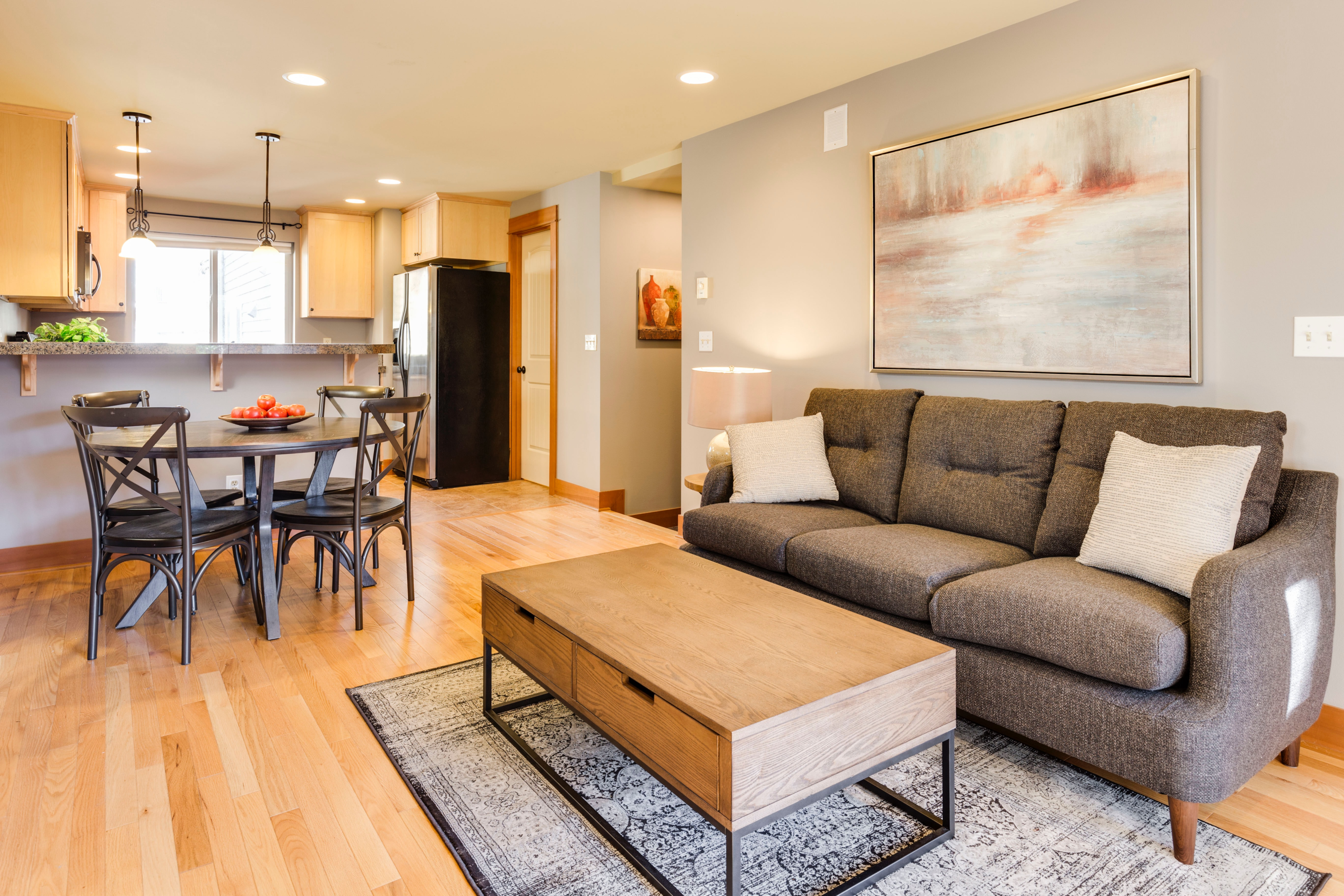 So, you've decided to sell your house!
First of all, we wish you the very best of luck with your sale. However, those of you seeking to achieve top dollar for your home sale will likely prefer not to rely entirely on luck!
Your primary goal as a seller is, of course, to make your home as appealing as possible to the widest possible range of prospective buyers—in doing so, it can be sold more swiftly—and for a higher price.
This is where home staging comes in. Home stagers can significantly lift the appeal of your house and, in doing so, open the door to a quicker sale and a happier wallet.
Let's take a deep dive into home staging. What does it involve? What are its benefits? And what does it cost?
What Is Home Staging?
Here's one way to define home staging:
The strategic preparation of your house for its optimal sale in the real estate marketplace.
As a home seller, to receive maximum return on your sale (especially if you're competing in a buyer's market), you should do all that you can—not just to make a home as appealing as possible—but to also make it as easy as possible for a prospective buyer to picture themselves living in the house you're selling.
In short; home staging helps potential buyers imagine your house as their future home.
This helps real estate agents to sell your house more quickly, at a higher listing price.
First impressions last—most home buyer's begin their search online, looking at photos. It's important to grab their attention and home staging can achieve this.
The Specifics of Home Staging
Home staging usually involves professional cleaning, removal of clutter and personal items (such as family photos), placement of fresh flowers and temporarily redecorating your home to make it more presentable to buyers.
Research and marketing psychology are prime ingredients in good home staging. By leveraging these, home staging can go much further.
Here are some additional measures that can be taken to make your house stand out in the crowd:
Neutralize existing decor themes to achieve somewhat of a blank canvas that's easy for a buyer to project their own ideas, tastes and future lives into.
Successful home staging efforts will draw would-be buyers' attention to attractive features while reducing their awareness of any flaws.
Place decorations that will make spaces appeal to the widest range of viewers.
Make the home look larger and more spacious by decluttering.
Many stagers will lift a home's appeal by renting furniture or by rearranging existing furniture for better flow.
What Does a Professional Staging Company Do?
Typically, professional stagers are hired to oversee and execute the home staging process. They specialise in making homes more appealing to potential buyers and can have a very positive influence on your home's sale value.
Typical Staging Services
Here are some of the services offered by staging services:
An initial consultation to establish a tailored strategy for your home.
A detailed vision statement that details the specifics of that strategy.
Professional rearranging and decluttering.
Packing services.
Coordination of a deep clean, if needed.
Recommendation and coordination of rental furniture, decorations, bedding, plants etc..
Color/theme plan incorporating those features just mentioned in addition to paint, if painting is needed.
How Much Does it Cost to Stage a House?
The cost of staging an entire home will, of course, vary, based on the size of the home, how many rooms it has, for how long the house is on the market, whether or not you're selling an empty house, whether the decision is made to rent furniture and decorations, whether the house needs a deep clean; a fresh lick of paint, the extent of any associated material costs, and so on.
Let's break down some home staging costs to help you start forming a budget.
Minimum Home Staging Cost
Home staging costs start at around $200 to $500.
While home staging costs as low as this are very rare—they can be achieved where a house and its contents are already highly presentable, from the get-go; and where home sellers are prepared to avoid staging services and instead stage the house, themselves.
We'll discuss ways in which you may be able to reduce your staging costs, shortly.
Maximum Home Staging Cost
Although also rare, in some cases staging a home can cost as much as $10,00.
While it's highly unlikely, this may happen if decoration and furniture rentals are prolonged for long periods (perhaps while the house remains on the market); or in very large, run-down or completely empty houses.
Average Home Staging Cost
Including decoration and furniture rentals, the national average home staging cost is $1,607.
The above figure is according to HomeAdvisor, which also reports that the typical range that homeowners will pay is between $745 and $2,664. Where furniture rentals for an entire home are required for long periods, costs of these can sometimes bloat to $6,000 or more.
Initial Consultation
Should you choose to engage a professional home stager, they'll conduct an initial design consultation to establish a strategy tailored for your home. This initial consultation will generally last for around two hours.
A professional stager is likely to charge a flat fee for this initial consultation—the cost of which will depend on your local market, but will likely run between $150 and $600.
To avoid surprises later on, you should establish early in the process whether the home stager charges a flat fee or charges by the hour.
Hourly home staging fees run between $25 and $150.
Rearranging and Decluttering
Rearranging and decluttering is offered as a standalone service, charged at a flat rate, meaning that you needn't necessarily commit to additional staging and service fees.
This option is particularly suitable for occupied homes that have little or no need for recedorating or furniture rentals.
The flat rate for this generally sits at around $800.
Real Estate Staging Costs
Another option that's available to you is having the cost-to-stage built into your real estate listing package. This means that you don't need ready cash upfront—the home staging cost is applied against the sale.
When your home sells, real estate agents can take a small percentage of the listing price (around 1 to 3 percent) to cover the costs of furnishing a vacant house. Note that this service is offered by some agents, free of charge.
This approach can either be taken to fully stage a house or to embed individual components (such as decluttering or a one-time consultation).
Before listing your home, discuss your options with your real estate agent.
Service Fees
Anticipate professional home stagers charging something in the region of $800 to $1,000 in service fees, per project.
Staging Fees
Base staging fees average at between $400 and $700 per room for the first month of staging. Typically, you can anticipate around $2,000 for initial setup.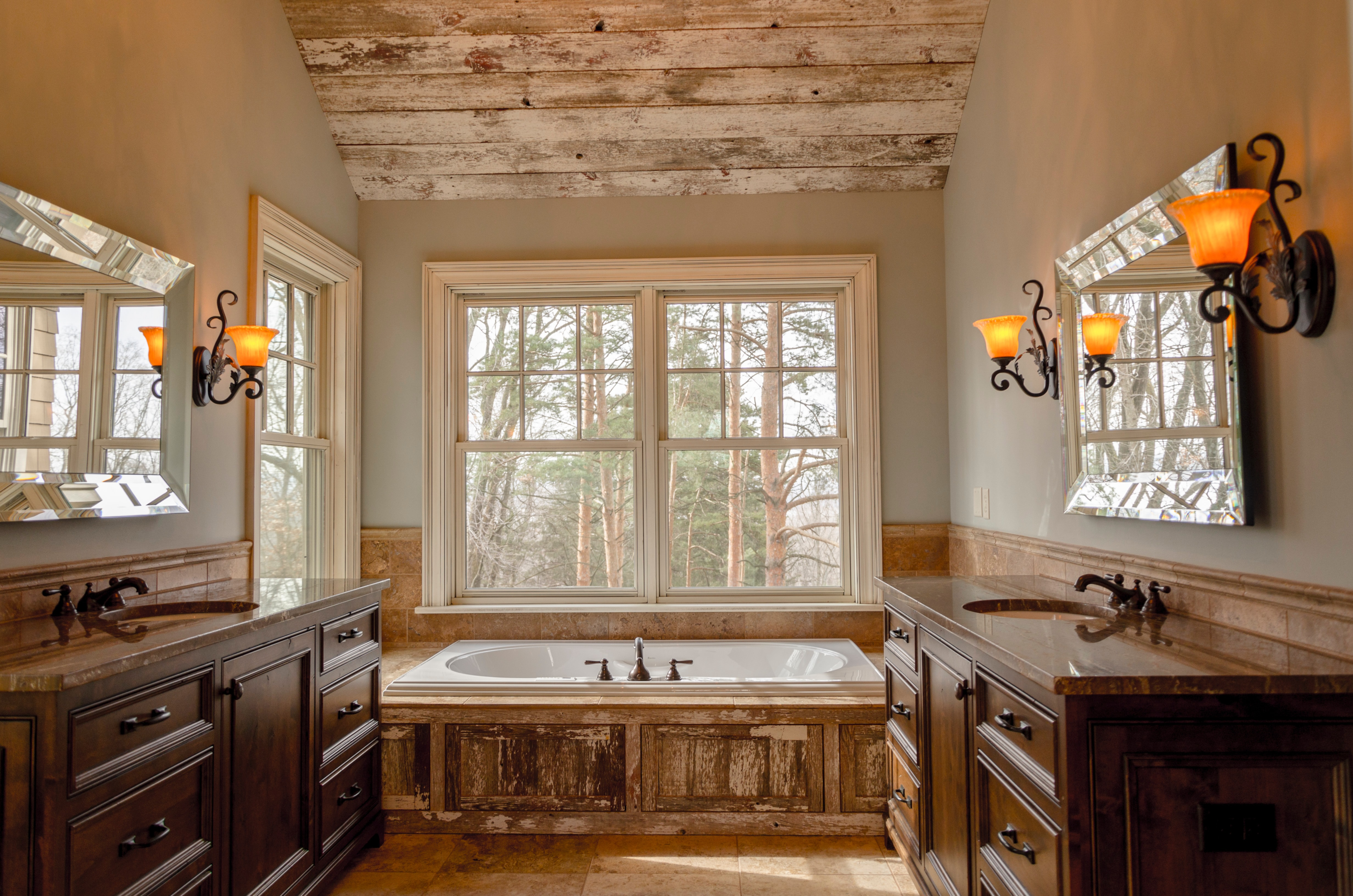 Furniture Rental
Based on a 2,000 square foot home, the initial cost to rent furniture is around $2,000. Accordingly, you can estimate the initial cost to rent furniture for your home at roughly $1 per square foot of floorspace.
Be aware that furniture rental companies often have a three-month minimim rental period which you may find yourself paying—even if your house sells quickly. Further, subsequent months will sometimes be charged at a higher rate than the initial month—possibly between $2,000 and $2,400 for those subsequent months.
Ongoing home staging costs can then range between $1,600 and $2,400 per month, thereafter. Furniture rental fees alone may cost between $500 and $600 per room, per month.
Home Staging Cost for an Empty or Vacant Home
Home staging cost for an empty house will, of course, be higher than for an occupied house (as significantly more furniture is needed to make it feel homely).
A vacant 2,000 square foot, three-bedroom house costs around $2,000 per month, on average. This covers an initial consultation, service fees, all furnishing and decorating and then removing those items at the end of the job.
Home Staging Cost for an Occupied Home
Rental fees when staging an occupied home will be minimal or non-existent. This means that staging a home that's occupied will cost significantly less.
Typically, a professional home stager will charge a one-time fee of around $800 which will cover the initial consultation, rearranging existing furniture and decluttering.
Keep in mind that if your home does require furniture rental or decor, each room will command a $400 to $700 staging fee in addition to a $500 to $500 monthly charge.
Condo Staging Cost
Generally speaking, it costs the same to stage a condo as it does to stage a single-family home.
Costs will of course vary, depending on how many rooms need staging, whether the condo is vacant or occupied and whether any touch-ups are required to make it more appealing.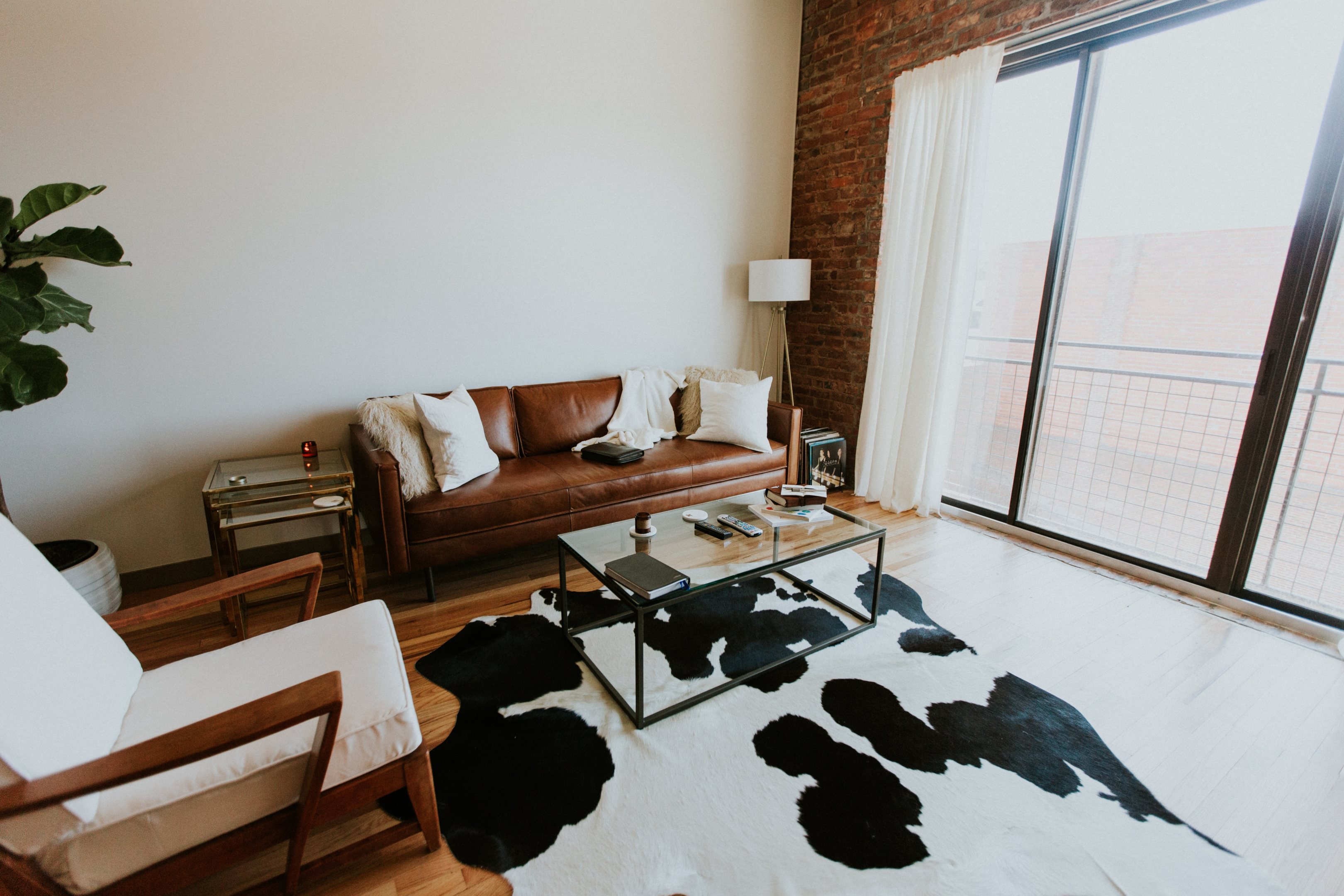 How Can I Save Money On Home Staging?
Do it Yourself
You may seek to save money by limiting the extent of services provided by a home staging service—or, perhaps, by avoiding home staging services altogether.
Keep in mind that staging an entire house can be a sizeable task and may require significant time, effort and personal finance—but staging a home can become a far less expensive prospect if you're up to the task of doing it yourself.
Assess the state of your home and weigh it up against your budget.
Advice Only
To keep costs down, one approach you might like to consider is to hire a staging company for an initial consultation only. This will produce a tailored plan which you can keep and then implement yourself.
Strategic Locations Only
While it's beneficial to stage as many rooms as there are in your house, a thrifty home stager can reduce costs by focusing on strategic locations such as the living room, kitchen and master bedroom. Leaving some rooms empty isn't unheard of.
Rent Less Furniture
If you need to rent furniture, any fees for this will remain a major factor whether you hire a professional stager or do it yourself.
But you can further reduce home staging cost by renting fewer furniture items. A 12′ x 12′ room can be staged for between $400 and $700 and monthly fees will follow suit, representing considerable cumulative savings.
Is Home Staging effective?
Instinctively, it may feel as though home staging is an extra, unnecessary cost—and, to some extent, it may well be, depending on your situation and whether it's a buyers or a sellers market (a seller's market being the preferable climate).
Time spent researching your local real estate market can determine whether home staging is a smart investment for you.
However, if you're selling in a buyers market or your sale is taking longer than you'd hoped, home staging can make all the difference and could potentially start a bidding war. Here's how:
According to HomeGuide, a staged home sells 88% faster, on average—while buyers of a staged home will typically pay 20% more money for it than they will for a non staged home.
Realtor.org reports that, when staging a house through a staging specialist, potential buyers spend around 40 minutes in a staged home, as opposed to a mere 5 minutes in an empty home.
Meanwhile, the National Association of Realtors have reported that nearly half of buyers' agents found that home staging affected the majority of their clients' opinion of homes toured—and nearly 90% reported that home staging makes it easier for prospective buyers to envisage themselves making a staged house their home.
In short: home staging is most certainly worth considering—and may well be the key to unlocking a quicker sale and a higher return.
Takeaway
The benefits of home staging are significant, clear and well substantiated.
The gold nugget, here, is this:
Potential buyers should be able to imagine your house as their future home.
Achieving this will lubricate the entire process of selling your house immensely, likely resulting in a quicker sale and a happier price-tag—meaning you can move on to other things sooner and in greater financial comfort.
Home staging can achieve this.
While the cost of staging a home may make one's eyes water a little, as investments go, home staging is a pretty sure bet.
Some Inspiration for Home Stagers
We'll leave you with a few more examples of well-staged homes for your home staging inspiration.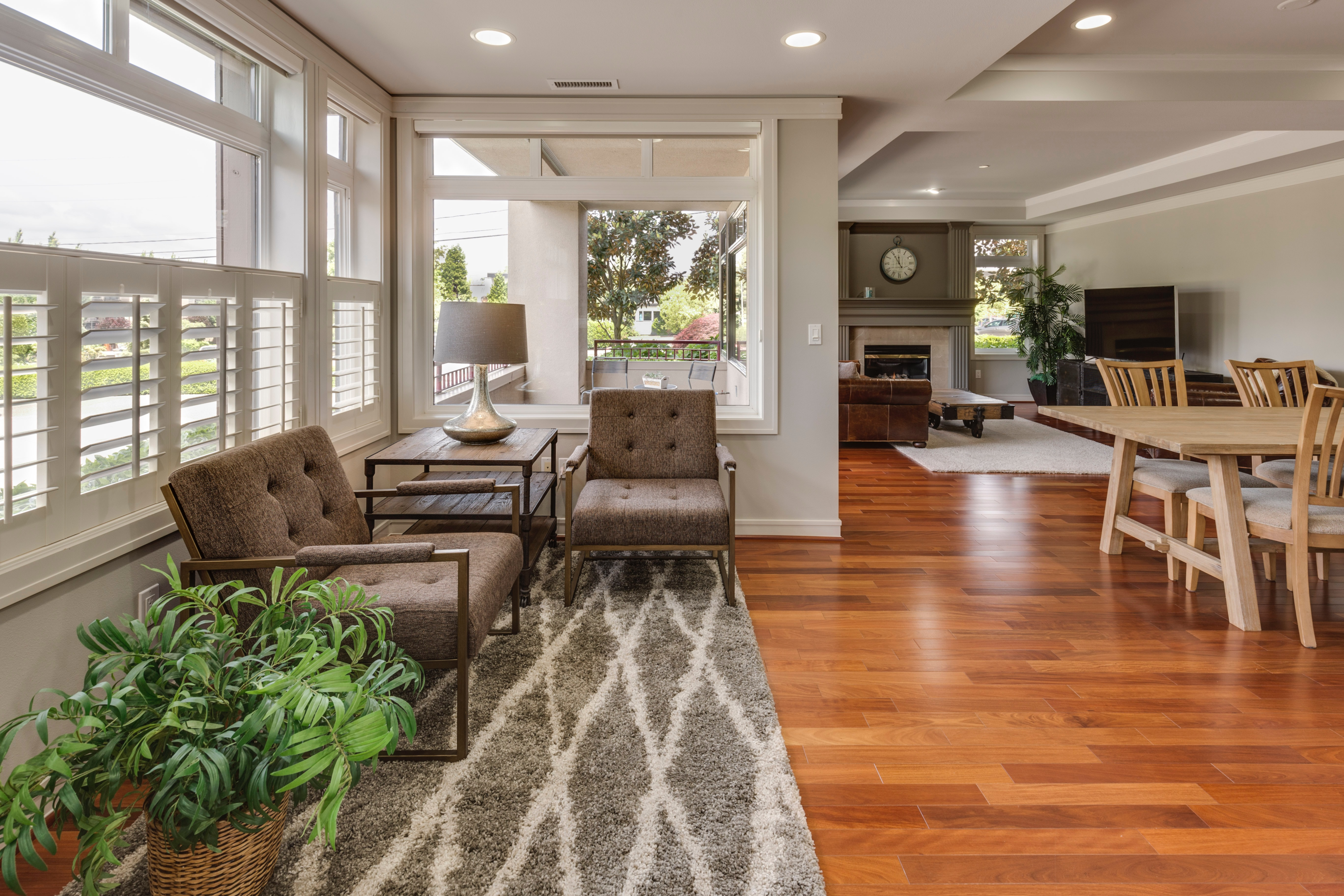 This uncluttered living space with dining room sports tidy, classic furniture items and has excellent flow from end to end, while the plants add a little life to the room.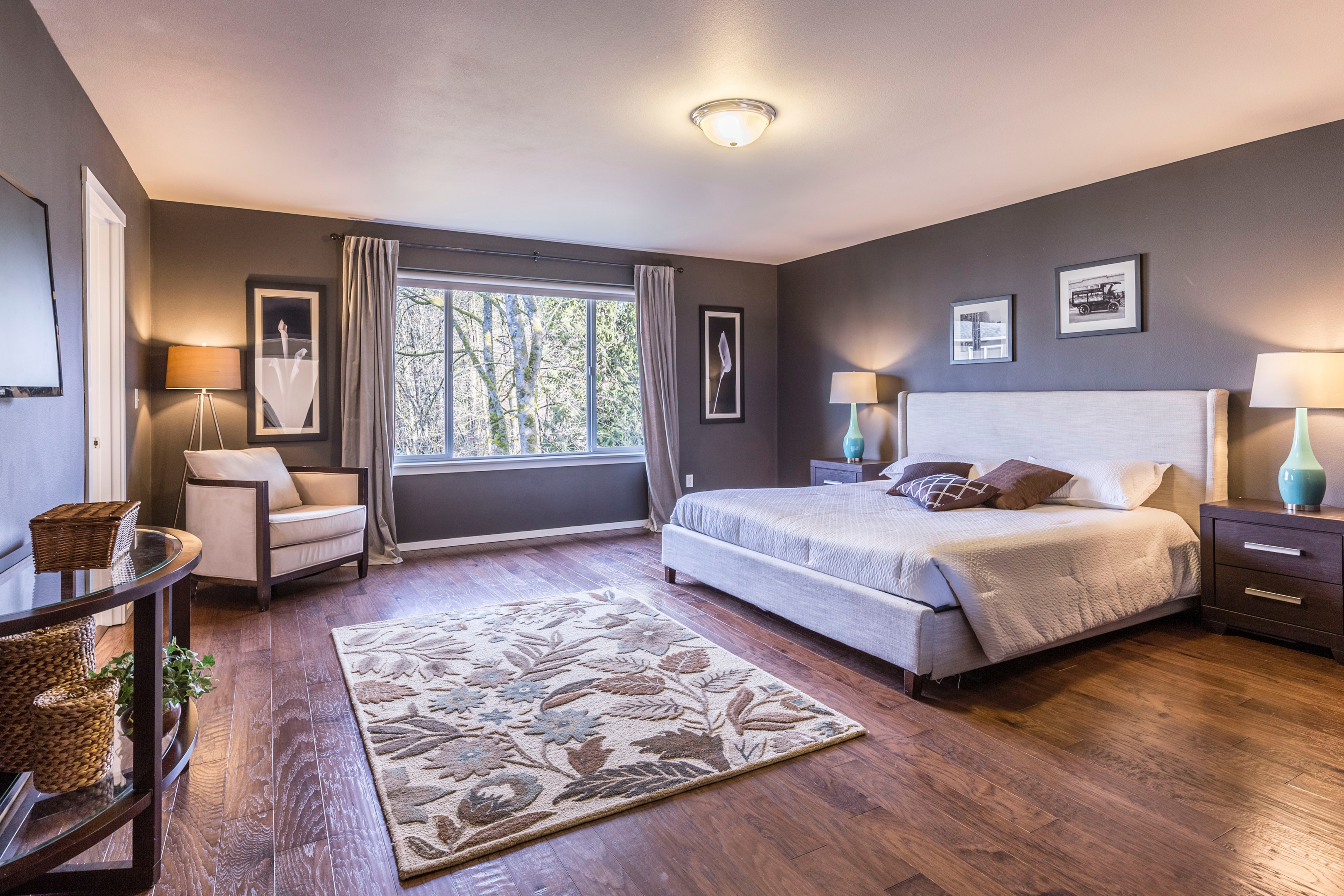 This spacious master bedroom is a great demonstration of neutral decor with good lighting . Remember, neutral themes make it easier for potential buyers to project their own ideas, tastes and future lives into.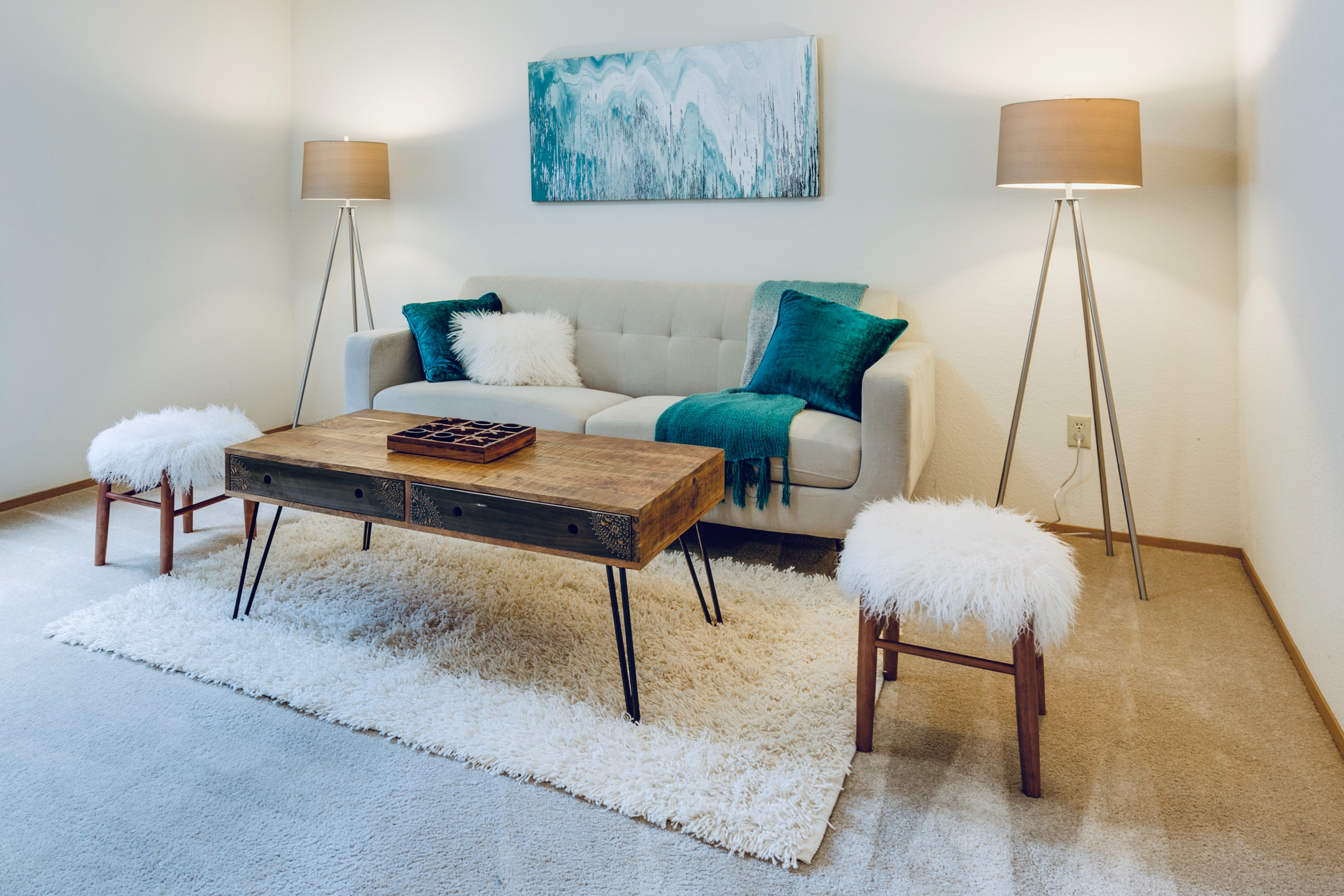 Notice, here, that dark recesses have been strongly lit. This helps to make the space feel larger.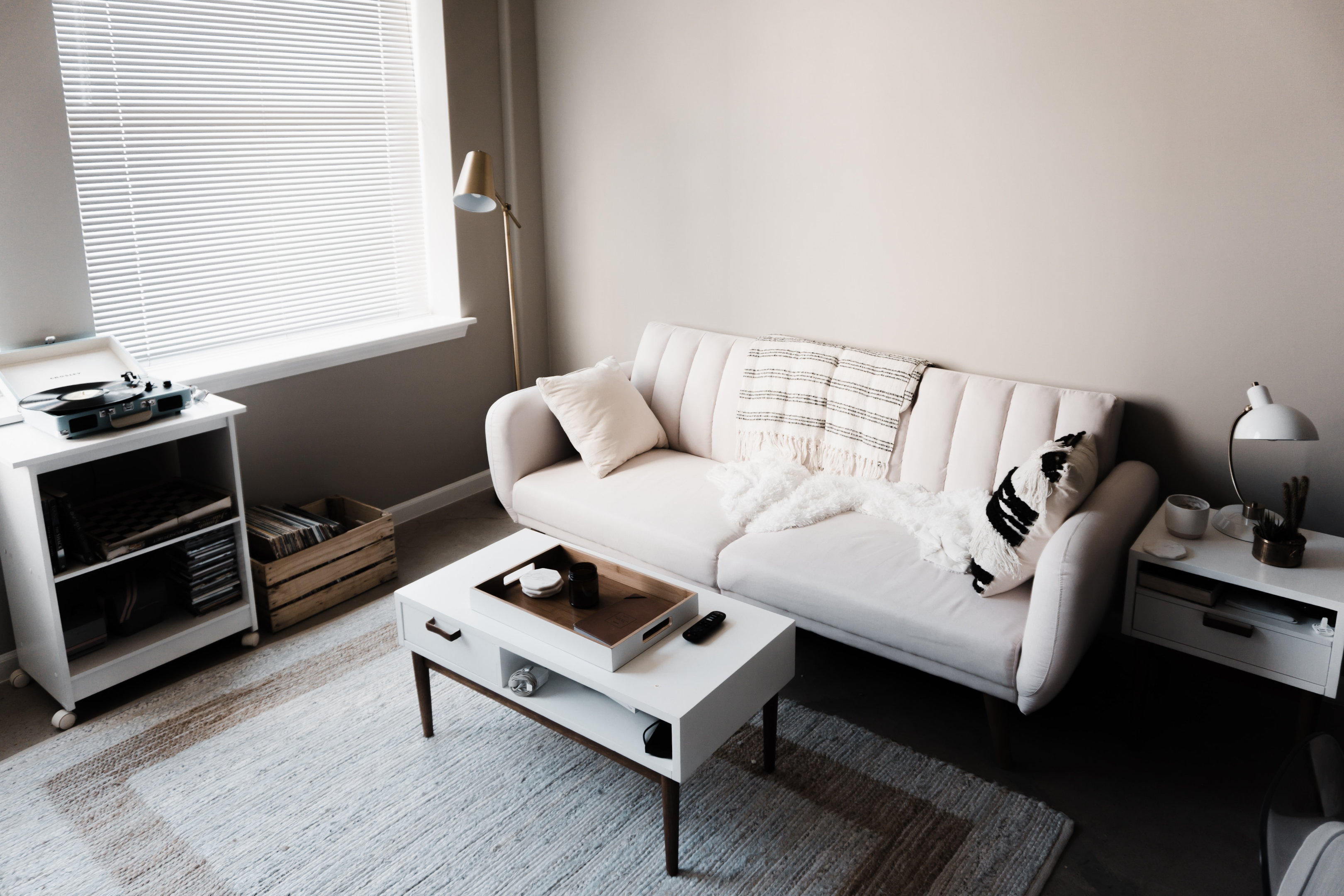 This occupied living space is another good example of a neutral colour theme.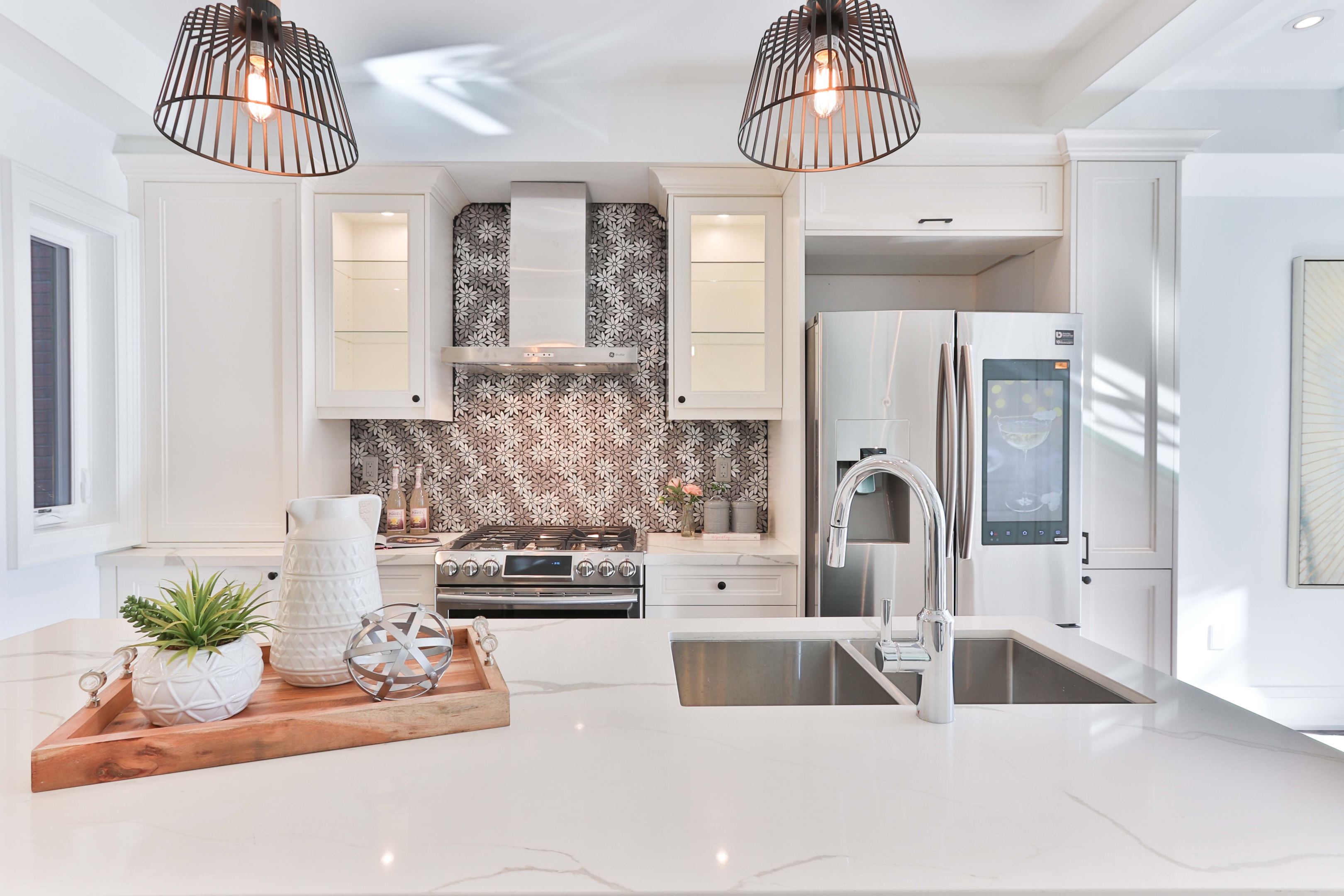 A well-lit kitchen with zero clutter and a starkly neutral decor.
Kris Reid is the CEO of Ardor SEO, a company that helps real estate professionals get more leads and customers to predictably grow their business.
Over the years, Kris acquired extensive knowledge of SEO and its practical applications in various industries, with the main focus on real estate.
In 2021 Ardor launched the Icons of Real Estate Podcast to share proven strategies from the top producing icon agents with the real estate community.
After obtaining the real estate license in 2022, Kris joined eXp Realty and launched Homes by Ardor, the platform that was built to be the fastest way to buy or sell a house. Homes by Ardor also provides leads for its partner companies and realtors.
Profiles: